We Pawn Pianos, Keyboards and Organs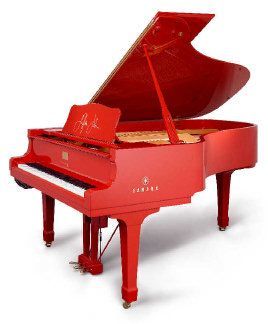 Need cash? Mesa's number pawn shop is ready to pawn pianos, pawn keyboards, pawn organs, pawn accordians, pawn amplifiers, pawn speakers and even pawn harpsichords. If you need cash and have any of these then B and B Pawn and Gold is ready to offer you a short-term pawn loan.
Grands, baby grands, uprights, suitcase, acoustic and electric, synthesizers and amps, there is a pawn loan that will fit your needs and provide you with the cash that you need right now.
Now wer realize that not everybody has a grand piano that they are considering hauling over to a pawn shop to get a loan, but many people still have spinets and uprights that are no longer being used, badly in need of tune, perhaps missing a key or two that now just sit in a corner or against a wall collecting nick-nacks and dust. Why?
Perhaps your vehicle needs some repairs, kid needs braces or the A/C just went out and you need some extra cash quickly. That old piano might hold some sentimental value so you don't want to sell it but could really use that extra cash and that is why people pawn pianos.
Its an easy pro=cess, just bring it in and let one of our friendly and professional appraisers look it over and provide you with a free, no obligation appraisal. Within minutes you can walk out with the money that you need to handle your temporary financial crisis.
The beauty of a pawn loan is that it provides you with the cash you need today yet allows you to pay it off at any time with no pre-payment fees or penalties and on your terms. So come in today and see what we can do for you!
https://www.bandbloan.com/wp-content/uploads/2018/11/logo-1.png
0
0
B & B Pawn and Gold
https://www.bandbloan.com/wp-content/uploads/2018/11/logo-1.png
B & B Pawn and Gold
2015-06-30 17:51:52
2022-11-30 22:49:37
Pawn Pianos