B & B Pawn and Gold is the Place For Jewelry Lovers to Go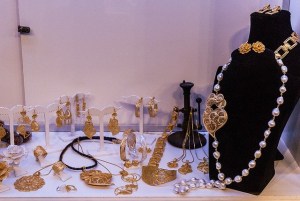 Being an owner of fine jewelry is a treasure hunt in and of itself at times. Looking for that rare set of precious stones and metals, seeking higher quality pieces, saving a few dollars along the way. Pawn shops have their own unique way of being that trove of jewelry treasures; that's what B & B Pawn and Gold encourages those looking for jewelry to visit our store and see what they find.
Looking for Jewelry? You're in the Right Place!
Why go to the overpriced jewelry stores when you have a local source at your fingertips? That's right! B & B Pawn and Gold has a fabulous selection of jewelry for you to see and choose from. Need a diamond necklace? We can help you with that!  Looking for that matching set of pearl earrings? You could be surprised with our selection! Though we cannot guarantee we'll have the exact pieces you're looking for, you can bank on the fact that we have reasonable prices for our jewelry.
We Also Offer Cash Loans for Jewelry?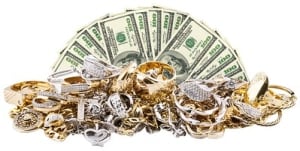 The Benefits don't stop there! If you have jewelry of your own and happen to be in a tight spot financially, we offer Cash Loans (or Pawn Loans), for your treasures as well. Simply come to our store and request a Jewelry Loan from us while having your jewelry in hand. We'll inspect the treasure on sight and offer an estimate. If you approve of the estimate, we'll provide the cash then and there, after some paperwork of course. The process usually takes 10-15 minutes from start to finish. In some cases, it even takes less than FIVE minutes.
You Mention Cash Loans for Jewelry; How Long Does the Loan Last?
Our Pawn Loans are typically 90 days. During that time, you can pay us back the money loaned. It can be as early as five minutes after you get the money from us; yes, that actually happened a long time ago. It can also be on the 90th day, should your situation be that challenging. If you need more time, just let us know and we'll assist you in the best way we can. Finally, if you can't pay off the loan, that's ok! We won't come after you, as we'll just use the jewelry you offered us as the final payment. This will put you in the clear in regards to the loan itself.
We Can Buy Your Jewelry When You Sell To Us! We are Here for Jewelry Buyers and Sellers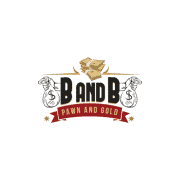 Pawn Loans aren't the only thing going for us, though it IS our best offer. We also offer customers the opportunity to sell to and buy jewelry from us. As stated earlier, we cannot guarantee we'll have the exact piece, but we do have a great selection to choose from! Stop on by and see for yourself. We proudly serve the Mesa area along with her sister cities of Tempe, Chandler, Gilbert, and Apache Junction. We done so for over a decade and will continue to serve as a treasure trove for any customer that comes into our store. See what you can find, today!