Sell Audio Equipment at B & B Pawn and Gold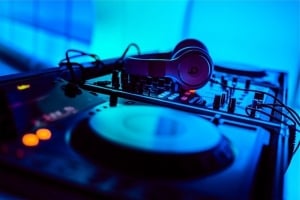 If you know musicians, they just love to play no matter what the circumstance.  Whether they are at home alone, have company or are out socializing, it is rare that they do not have their guitar close at hand to play.  Although that is a part of them for as long as they live, that does not mean that the same drive continues to play on stage as well.  However, collectively the lighting and sound equipment for live performances has lots of value.  Likewise, it takes a lot of space to store.
So, why not load it all up one last time and sell audio equipment to B & B Pawn & Gold?  Rest assured, our cash offer will be the best around, and we will gladly buy it!
Sell Audio Equipment All at Once for Cash!
Above all, our goal is to always be your first thought that comes to your mind to sell audio equipment and more.  Therefore, we know that the bottom line is to offer the most cash possible, every time to our customers!  As a result, we rely on our trained and experienced staff to correctly assess each piece of your equipment.  Furthermore, we take pride in being the best pawn shop, offering the highest amount for instruments and stage equipment.
Audio Equipment We Buy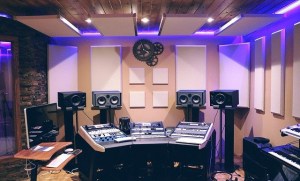 We are able, willing and ready to buy any and all audio equipment you are willing to sell us.  There is nothing too small or large for us to make a cash offer on.
Active or Passive PA Speakers
Foot Pedals or Multi Effects Unit
Floor Monitors
Microphones
Stands for Mics and Instruments
Please ensure that you bring along any and all cables and connectors are there for each piece of equipment.  This does ensure that you will get the best cash offer, along with the ability to test properly to sell audio equipment.

*Click on the bottom right of the screen to connect with our assistant via live-chat.  With pictures sent and some answers to questions, we will be able to give a range of our cash offer.  In addition, they can start the process on-line before you arrive at the store.  Upon arrival, mention your engagement with our assistant.  Because the only thing better than cash in your hand, is the time you saved to put it there!
Assessing Your Equipment
Once you bring your equipment in, we will be able to give an accurate valuation of it to present a cash offer.  Therefore, our associate will begin to examine the outer exterior of the equipment.  Thus, being able to see if there are damages or excessive wear is noticeable.  After that, we will verify that internally the system functions properly.  In addition, we also confirm that everything connects as it should from one piece of equipment to another.  Finally, we refer to the current market value to calculate the offer to be presented to you.
Have the Cash in Your Hands in Mere Minutes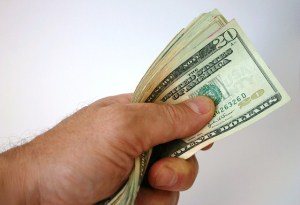 At the end of the day, B & B Pawn and Gold is known for making the best cash offers and not wasting your time to do it!  For instance, bringing only one or two pieces of lighting or sound equipment, can take as little as 10 minutes to complete when you sell audio equipment.  Yes!  You can have cash in your hands and walk out the door in only 10 minutes!
Because at B & B we are skilled, experienced and ready to turn our offers into cash instantly!  Come on down and see what we have in store to offer you!
B & B Pawn and Gold is the pawn shop that Mesa, Tempe, Chandler & Gilbert rely on to access fast cash and the best offers when you sell audio equipment and more to our store!