Contact Us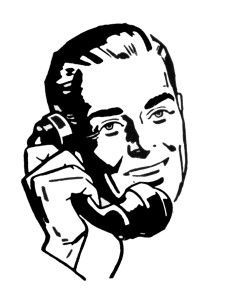 We Pawn…
B & B Pawn and Gold is one of the oldest established pawn shops in Mesa!  For Over 10 Years we've been here to provide Pawn Loans for gold, diamonds, almost any electronics and much more to our customers in the Mesa, Tempe and Chandler areas.  As the most reliable Pawn Shop in the east valley, we're ready to lend you the highest payouts on gold, silver, diamonds, jewelry and estate jewelry, electronics, computers, laptops, cell phones, tools and more.
and We Loan…
Unfortunately in today's volatile economy it's tough to get the money you need fast without the hassles of wait times, approval periods or basically feeling judged at every turn.  In short we offer the most money, at the best rates for Auto Title Loans.  People need to get where they need to go.  With a title loan from us, we ease some of the stress of your immediate burdens and keep you on the go.  No institutions breathing down your neck for money.  Furthermore, treating all our customers with respect and confidentiality is paramount for us!  So, don't hesitate to contact us today!
and We Buy…
Finally, as a leading Buyer of many varied commodities, we offer the most CASH FOR GOLD, hassle-free and without any hidden costs.  If you're looking for a gold buyer in Mesa, you found the right place.  We're recognized as the most trustworthy gold, diamond, silver and jewelry buyers in our community.  Certainly our consistent honesty, integrity and professionalism has us uniquely positioned to offer our customers the most cash for gold, silver, diamonds, jewelry, electronics, computers, smartphones, laptops/tablets, musical instruments, power tools and many other unique commodities. 
To sum it up, if you're looking to PAWN, LOAN or SELL, make B & B Pawn and Gold the first stop for all of your Pawn Shop needs.  Therefore, contact us today at:
Hours and Location:
1107 EAST MAIN STREET
MESA, AZ 85203-8823
Phone: (480) 610-1240
Text: (480) 391-9640
Monday 9:00 AM – 7:00 PM
Tuesday 9:00 AM – 7:00 PM
Wednesday 9:00 AM – 7:00 PM
Thursday 9:00 AM – 7:00 PM
Friday 9:00 AM – 7:00 PM
Saturday 9:00 AM – 7:00 PM
Sunday 10:00 AM – 6:00 PM
Contact us too by clicking on the bottom right of your screen to engage with an assistant via live chat.