Gold Loans Queen Creek Trusts!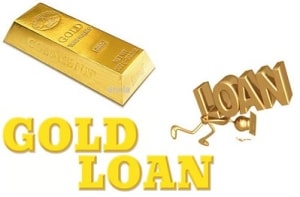 Gold is known by many names, but everyone knows how valuable this precious metal is. But not every one realizes that you can utilize it for gold loans Queen Creek. It does not matter if it is gold jewelry, coins, ingots, etc., gold is a commodity that retains its value.  All gold owners of Queen Creek want to make the best deals with their gold! Not only keeping an eye on the value to utilize when needed, but ensuring to still own in the end too. Most importantly, is to make it worth the while to bring in your Cartier, Tiffany and Chanel.
B & B Pawn and Gold offers the best cash offers and service when it comes to gold loans Queen Creek residents!
You Can Secure a Short-Term Loan in Minutes
Bring your gold treasures into our store and an associate will assess it. Our highly trained staff will locate the hidden stamp that indicates the grade or "karat". After that, a special stone will be swiped on the gold. This offers little flakes of gold to test, yet not altering or harming it in any way.
Next, we place a droplet of acid that is balanced according to the karat indicated from the stamp. When there is no reaction to the drop of acid, that authenticates the purity of the gold. Once that is completed, an overview of its external condition is noted and it's  weighed. All of these factors are needed to present an offer based on the fair market value.
Click on the bottom right of the screen on the live-chat to get started before you even enter our store. A staff member will be happy to answer any questions and get your paperwork started. As a result, it will even lessen your time at our location to complete the loan formalities. Just make sure to mention your live-chat when you arrive! Within as little as 5 minutes and a few signatures you can have the extra cash you need and know your gold is secured in a safe until your return.
Loan Terms are Penalty Free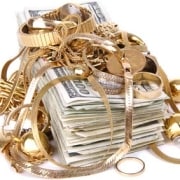 Whether you pay off the loan early, or right on the 90th day, we do not incur any penalty fees on any of our secured loans. Come on in with that last payment to satisfy the loan and we will hand you back your gold within minutes! If you pay the loan in full by the 60th day, we will apply a redemption discount to gold loans Queen Creek, that will reduce your out of pocket cost to retrieve your gold.
Having difficulty paying off the loan by the 90th day?  Come on in and talk to us!  We are more than happy to give you an extra couple of days.  Or our staff member can process a loan extension for another 90 days, provided the interest is paid to date. Handing you back your security from the loan is always our goal!
We Are More Than Just Gold Loans Queen Creek!
The best cash offer for gold loans Queen Creek is at B & B Pawn and Gold! We offer the most cash, whether it's to sell or get secured loans on diamonds, silver, antique jewelry, tools, machinery, electronics and much more! In partnership with Phoenix Title Loans LLC, we also offer title loans on vehicles too! Find our easy to fill out application top right side of the page under "Loans". With our multiple options to choose from, your financial stress will be put at rest and you will have the cash you need!
Nevertheless, we also offer an array items for sale at an affordable price, along with gold loans Queen Creek residents!
B & B Pawn and Gold has served Mesa, Tempe, Gilbert, Chandler & Queen Creek residents for over a decade!