Why buy New when Used is JUST as Great at our Used Cell Phone Store!
 Sometimes the greatest of items aren't always new. The same goes for Cell Phones. Maybe some of the newest models have too many bells and whistles for your liking? Maybe there was an older phone that works PERFECT for your needs? Why not come to our store, B&B Pawn and Gold and get that dream phone you always wanted at a price you can proudly afford.
Stop Spending THOUSANDS of Dollars when there are Phones WAITING for you at
B & B Pawn and Gold!
Look, it's a known fact that Cell phones are now the main way, if not the ONLY way we communicate on the go. From toddlers to senor citizens, EVERYONE on the planet is going to have a Cell Phone at SOME point in their life. But the problem is that Cell phones aren't getting any CHEAPER. Your problem is now SOLVED by coming to our Used Cell Phone Store inside B & B Pawn and Gold.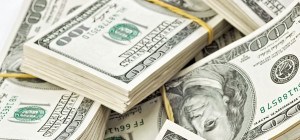 A Used Cell Phone Store inside a PAWN SHOP? Kind of suspicious there…
The concern is expected, but trust us when we say that B and B Pawn and Gold ensures that the Phones you purchase from us WILL be in the best of condition (for a USED cell phone) and factory ready upon purchase. Also, we offer peace of mind when you know you are getting a quality phone from our professional staff. If you have questions in regards to the device you are interested in, they will help out in answering them.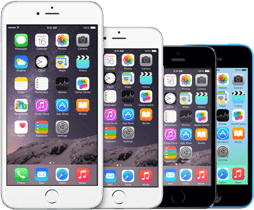 So, what kind of Cell Phones do you offer?
Simple! We offer all the major brands including:
Samsung Phones (Galaxies, Notes, etc.)
and More!
If we know it, we may already HAVE it! Just come to our store and see what we have to suit your purpose. Not bad for a Used Cell Phone Store, eh?!
But why buy a USED product when I can get one new instead?
SEVERAL REASONS: First, It's true that you COULD do buy it new, but that also means you would be shelling out a LOT more money than necessary when you could save money for other things (Cases, Chargers, Screen Protectors, etc.) for your device that you will need. Second, you're going to end up making some kind of scratch or dent at SOME point. These 'charm points' AUTOMATICALLY depreciate the value of the new phone then and there. Finally, used phones are ideal in the event of an emergency. Should your new phone BREAK and you don't have Mobile insurance (nor the desire to pay the claim if you DO), you can just come to our Used Cell Phone Store and purchase a phone to get you back up to speed again.
Ok, but why B & B Pawn and Gold, and what's special about them?
B & B Pawn and Gold has been serving the cities of Mesa, Tempe, Chandler, and Gilbert as the one stop pawn shop located in the Sherwood Mesa Plaza Shopping Center. If you needed to pawn an item for our Pawn Loans, or simply selling an item for cash, we at B&B Pawn and Gold gladly served your needs. Now we extend that to Cell phones and get you a quality phone without the overwhelming price tag. Stop by B & B Pawn and Gold and get a cell phone without having to give up your lifeblood/firstborn/limbs to do it!