Gold Loans Gilbert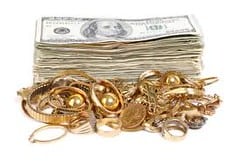 Gold is the most well known and appreciated precious metal there is. It comes in many forms. For instance gold ingots, bullion, coins and jewelry (just to name a few). With its natural beauty it has been a form of currency since the beginning of time. To this day it is one of the most valued commodities that we have and hold on to. At B & B Pawn and Gold we have provided gold loans Gilbert residents can appreciate!
Secure Short-Term Gold Loans Gilbert Residents
Bring your gold in and we will valuate it, at no cost to you.  Our certified and experienced staff members will be able to assess its market value for 90 day gold loans Gilbert residents in minutes.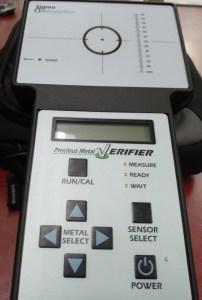 For gold jewelry, the process is simple and done in the store. First the hidden stamp is found that indicates the gold purity or "karat". Then a special stone is used to rub some flakes off the surface to test, without affecting are harming the gold. After that, a dilution of acid according to the stamp is dropped on a flake. When there is no reaction from the acid the purity of the gold is authenticated. The associate then takes into consideration the external condition of the gold and weighs it.
If you have bulk gold, such as coins, bullion, or ingots, we have a Sigma Metalytics device to accurately assess the purity of the gold.  This is a great tool, that sends electromagnetic waves through the precious metal, and its analysis is completed in just seconds.
Based on all of these factors and the fair market value, an offer for a cash loan will be presented. A few signatures and a valid ID will complete the requirements for you to have cash in your hand!
Your Gold Is Safe and Secure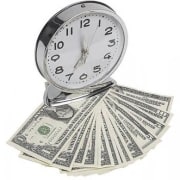 While the loan is still active, the gold will be locked in our vault waiting for you! If you are able to repay the loan prior to the loan's expiration, we will not tack on any "penalty fees". We also can extend your loan another 90 days, as long as the interest is paid to date. The contract will be rewritten based on the principal balance plus interest for another 90 days. A revision to extend the loan is available as many times as needed until the loan is satisfied.
We are wanting to ease your financial stress, not create more! So whether it is 60 days or 160 days, once the last payment is made, we will return your gold to you.
Contact Us On-line for Assistance

Click on the bottom right on the live-chat and a staff member will be right with you. They will gladly answer any questions you may have and/or start the process on-line to lessen the time spent at our location for gold loans Gilbert residents. Once you arrive at our store, just refer to the live-chat and the paperwork will be able to completed along with the assessment of the gold.
Come On In For the Most Cash Possible on Gold Loans Gilbert!
We are conveniently located in Mesa for easy access. Our street address is 1107 E Main St, Mesa, AZ 85203.
Providing Gilbert residents with cash they need on gold loans for over a decade!