Sell Musical Instruments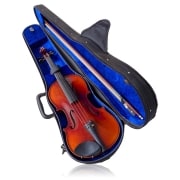 Whether you keep intending to start playing music again and don't have the time, or decided to change instruments, they still have value.  So consequently, instead of allowing them to continue to collect dust, bring them down and sell musical instruments to B & B Pawn and Gold.  Because the value that your instrument holds can be more than you think.  Therefore, once our associate completes the valuation of your  drum set, our cash offer could be music to your ears to sell musical instruments to our store.
 Instrumental Investments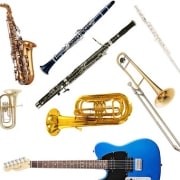 If you ever studied music, it is a commitment like no other.  First of all, even as a novice, it can be surprising the range of money you can spend on a saxophone or acoustic guitar.  In addition, it takes time and money to take lessons, practice and maintain the instrument itself.  But honestly, it was time well spent.
Although, many do not realize how well musical instruments retain their value.  In fact, some instruments' value actually appreciate more as time goes by.  However, much of that value holds from it being handcrafted, and the quality of materials used to make it.
Likewise, their value continues to be held, just like the notes they continue to reach.   Although the music styles continue to change over time, each genre and measured phrase continues to thrive through out time.
In the end, the musical instruments you've studied and played in the past will always have a place in your heart.  Moreover, it is good to know that they continue to not only carry their notes, but their value as well.  Above all, it is comforting to know that when you sell musical instruments, you will know that your money was not wasted.  That, in fact it was a smart investment that can fill your pockets full of cash today!
Appraisals to Sell Musical Instruments
B & B Pawn & Gold relies on accurate appraisals to confidently offer the best cash offers possible when you sell musical instruments.  Because of this, we rely on our experienced and skilled associates to recognize the value of your musical instruments.  We would like to provide some helpful hints, to ensure the valuation offers the highest amount of cash to you.
Adding value to your musical instrument assessment:
Bring your instrument in its best condition possible.  This includes the necessary maintenance for the best sound, then cleaned and polished.
Make sure you bring the carrying case, along with any accessories that come with it.
If possible, bring the receipt of purchase, or certificates of authenticity (if applicable)
Any and all musical accessories to play or practice the instrument. For instance, sheet music stand, headphones, amplifiers, etc.,
Our valuation begins with examining the exterior of your instrument to note its aesthetic appeal.  Therefore, we can confirm there are no marks or flaws that could affect its monetary value.  After that, it will be tested and confirming it is in good working order.  As a result, the market value will be checked according to its make and model.  In the end, our associate will calculate a well informed assessment and present a cash offer to you.
*Our assessments are free of charge.  In addition, there is no obligation to accept our cash offers. 
Get the Most Cash Possible in Minutes
If our cash offer is accepted, we just need to complete the paperwork for the sale.  Therefore, we will need a valid and current Arizona ID and a few signatures to do so.  After that, all that is left is counting out the cash offer and putting it in your hands.  From the time the appraisal starts, until the time you are walking out with the cash in your hand, can take as little as 10 minutes.
Click on the bottom right of the screen to connect to our assistant via live-chat.  They can answer any questions you have, and begin the process on-line to sell musical instruments before you even arrive at our location.
Fun Fact…
The horns' capability to hold musical expression became apparent in the 18th century.  Adding various pitches with different hand stopping techniques, the trombone was instrumental to create religious and magical tones and effects.  So consequently, the trombone created an unworldly tone in two operas composed by Wolfgang Amadeus Mozart at the end of the 18th century.