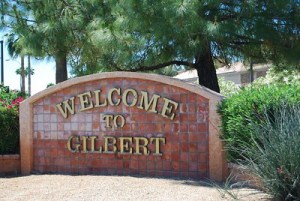 Nestled in between Chandler to the West and Mesa from the North is the city of Gilbert, Arizona. This town is said to have many benefits to families; it is also a fertile city for businesses to grow in. "Gilby" is best known for some of its key features; a low crime rate, high business potential, and its ability to continue to expand.
Gilbert Is a Safe Place
Gilbert has been proven to be a safe and secure place to live. Several reports from the Federal Bureau of Investigation (FBI) state that this city has some of the lowest crime rate back in '05, '07, and 2014. This gives their citizens a sense of calm, and comfort they can live out their lives. While not ENTIRELY crime-free, it does give some solace that there is a city like this one striving towards that goal.
Businesses See Opportunity Here
The simple fact you are reading this is proof of Gilbert's potential business prowess. As of 2009, Gilbert has veritable wealth of income from locals that make this city their home. It also boasts the lowest poverty percentage in the State because of it. This means that businesses see the potential clientele that can help business thrive; that also means Gilbert would be a worthwhile investment for all forms of business, including the pawning industry.
An Ever Expanding Potential in this City
With healthy incomes and low crime rates, it's only natural the city would expand further. Though landlocked between Chandler and Mesa, its potential is still growing, even today. While there is only one major thoroughfare for Gilbert (the AZ-202 San-Tan Freeway), there is talk of a possible transit expansion for both bus transit and commuter railway systems.
How Does This Tie In With B&B Pawn and Gold?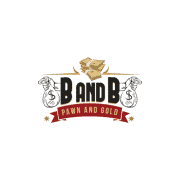 Simply put, we're here to make you save money. This will also boost any major plans in the work with both purchasable goods AND pawn loans. Our goods are pre-0wned, but we make sure they are in working order before taking them in. That way you know you'll get a quality item without the overwhelming price that came with it. Second, we also offer pawn loans for additional incomes. So if you need an extra bit to take care of that planned vacation, we can assist you. We've been a boon to the citizens of Mesa. We also aid the sister cities of  Tempe, Chandler, Scottsdale, Glendale, and all Valley Cities between.
How To Reach Us
We offer this map as a way to reach us as well as this link to our Contact Us Page.

We encourage visiting our store to see what we have to offer you. Visit today!