A Pawn Shop Defined
Pawn Shops have existed since the dawn of humanity to provide collateral exchange cash loans to people in the community who need it most.  Collateral loans have remained valuable to the community for thousands of years, to provide people who little to no credit the options they deserve.   To sum up, pawn loans exist for the people.  They are a reason and a resource that provide a means to get fast cash, when you need it most!  This inspires people taking action to improve their situations on an approachable base level, to say the least.  And B & B Pawn and Gold is more than a pawn shop!  Come on in, and see what offers are waiting for you!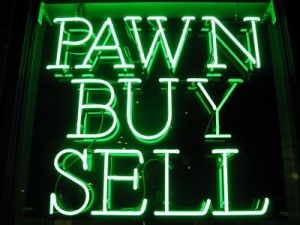 A Pawn Shop Refined
One difference between choosing a local pawn shop instead of a chain pawn shop, is relationship building.  At B & B Pawn and Gold, we have established ourselves around the values of our community and remain a tried-and-true access point for a plethora of unique items and offerings.  B & B Pawn and Gold stays a fixture in our community because we believe in community.  Whether you're looking to buy, sell, or pawn items like gold, jewelry, electronics, sports equipment or musical instruments, we are here.
Think global by acting local!  Supporting Mesa and the surrounding areas of Tempe and Chandler is vital now more than ever.  Our pawn loans offer the most cash, when you pawn valuable items at our store.  Moreover, we are understanding, and will work with you to the best of our ability, so you do not lose the valuables you cherish!
The flip side of the coin is a chain pawn shop.  These shops are larger corporations that operate around much more strict policies/practices.  There is almost no human element employed at places like this.  The cold implementations of rigid 'policy' rarely offers customers any flexibility when it comes to renegotiation or compassionate leverage.  Our pawn shop is the complete opposite of this.  We exist to take care our neighbors and customers like family.  This means we offer flexible options in regard to shifting the terms of your initial pawn loan as an example.
If our customers are in a hardship and struggle to meet the terms of their loan agreement with us, all you need to do is come in and talk to our friendly staff.  We're happy to re-write your agreement and have the option to do so because we are not a robotic chain.  We are humans and we know that tough times come to all of us.  It's an honor to be here for our friends and neighbors and we'll do whatever possible to build positive relationships with you, our customers.  And we are grateful that we are more than just a pawn shop to our patrons!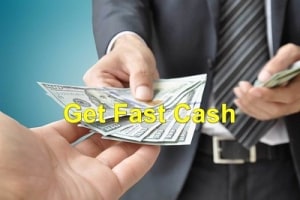 A Pawn Shop Realized
Another strong reason to do business with B & B Pawn and Gold, is our time-tested experience as a pawn shop.  Being in business for over a decade speaks a lot to our reliability.  Our customers love to come in and chat with us, showcase their treasures, and get the cash support they need to carry them through tough times.
Our trained and friendly staff are near experts at appraising and figuring value of your items.  We love to see what you have and help you to understand what to look for when determining value.  We combine age old indicators with new references, like checking karat stamps alongside eBay pricing standards to get a broad valuation picture.
Educating and engaging our customers about the value of their items has proven to be effective at solidifying relationships and building community.  Moreover, offering our customers the most cash possible to buy your valuables, and hand you fast cash and a pawn shop you can rely on!
What We Sell At Our Pawn Shop
In addition to the aforementioned benefits, a pawn shop truly is where you'll find diamonds in the rough.  As the old saying goes, "One man's trash is another man's treasure".  We are living proof of that saying and have often times too much of it!  It's truly an invigorating experience to come into the store to see what we have bought, collected and found resulting from our positive relationships with Mesa residents.  Thus, turning around, and offering quality items at affordable prices, as well as our awesome lay-away program.
A Pawn Shop Can Ease Your Mind
In conclusion, B & B Pawn and Gold is your hometown go-to location in Mesa, Arizona.  Our know-how and understanding makes us a cut above the rest, even other local shops.  We have the experience, and the customer guarantees to get you the best value for items you pawn with us.  You also save a pretty penny when you shop with us.  Whether you're buying, selling or pawning, it's always an experience, and a pawn shop you can rely on.  Taking care of Mesa, Tempe, Chandler or anywhere else in the valley, is our priority.  Don't hesitate to stop by for a visit, or chat using our live chat feature.