Get the most CASH from the best GOLD BUYER Mesa has to offer
At B & B Pawn & Gold
Mesa, Arizona's most established Pawn Shop is determined to  be  Mesa's number one GOLD BUYER by offering the most CASH FOR GOLD. We have over 30 years of experience in buying and selling gold in all forms such as gold jewelry whether whole gold bracelets, gold rings, gold necklaces or broken or scrap pieces of gold. As a gold buyer we will buy and and all gold watches like Rolex, Patek Philippe  and others. We buy gold bullion in all forms such as gold coins, gold bars or ingots. With our knowledge and experience we can provide you with the most accurate appraisal of your gold's value and offer you the most cash for gold.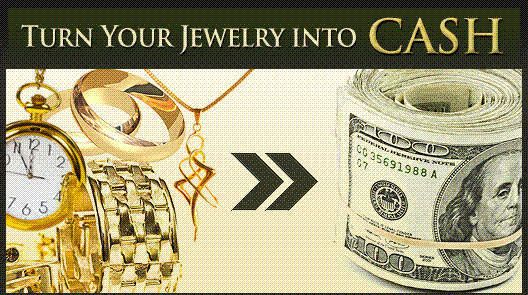 SELL YOUR GOLD IN MESA
Customer satisfaction is a top priority with us. As a pawn shop we understand that our customers want to be treated honestly and fairly. As a gold buyer we apply this very same principle by giving our customers a fair and accurate appraisal and a good cash offer. We have the highest cash for gold payout in the entire state. Over the years we have served hundreds and thousands of satisfied customers in Mesa and surrounding areas of Tempe, Chandler and Gilbert.
Our professionally trained staff includes expert 2nd and 3rd generation jewelers as well as expert watch analysts who specialize in buying gold and other jewelry. Not only will we pay you the most for your gold, but we will explain the process to you so that you fully understand why your gold is valued the way it is. If you're looking to buy gold, our staff will help you in every step along the way. We have a large inventory of gold jewelry that is for sale at discounted prices in Mesa.
THAT'S QUITE IMPRESSIVE FOR A GOLD BUYER IN MESA
So if you are looking to sell jewelry, sell gold, sell diamonds, sell gold watches, sell gold coins, or sell estate jewelry. We will give you top dollar for any type of gold including broken or damaged jewelry. We will buy Gold Bullion whether it is in the form of coins, ingots or bars.
What makes us so unique to other gold buyers or pawn shops in Mesa, Gilbert, and Tempe, is the fact that we use what's known as a spot price to appraise your gold items.  A spot price is the current price of gold per gram that exact day on the larger gold selling / buying market.  This means that you are always getting an accurate, reliable price that even you can verify.  We make it a point to serve our customers and to be fair whereas some other shops may simply use a fixed price.  You can rely on B & B Pawn and Gold to take care of your gold items, and get you fair cash in your hands.
WE ARE A HIGHLY RATED GOLD BUYER IN MESA
Just remember that we are the best Gold Buyer Mesa has to offer and that we offer the most CASH FOR GOLD! Gold Jewelry, Gold Bullion in ingots or coin, whole pieces, broken or scrap pieces of jewelry. If it is gold, we want it and will pay YOU the most for it. Come in today for a free, no obligation quote on your gold items and jewelry in Mesa!