Pawn Fashion Watch For Cash!
As the premier pawn shop Mesa relies on, you can pawn fashion watch at our store for cash on a 90 day loan. Most pawn shops only offer "Fine Watch Loans", but B & B Pawn and Gold is different!  We offer pawn loans on all types of watches including lower priced but still desirable fashion watches like Bulova, Burberry, Citizen, Fossil, Gucci, Guess, Invicta, Kate Spade New York, Michael Kors, Movado, Nixon, and Seiko.  Because you can pawn fashion watch, luxury watch and jewelry at B & B Pawn and Gold.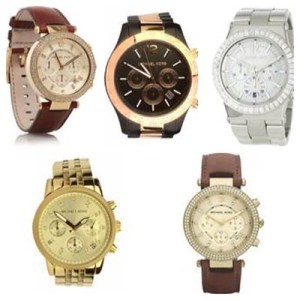 Pawn Loans On ALL Watches!
With fashion watches, people don't consider them to be an item that can be pawned. Moreover, the first watch that comes to mind for a collateral loan is a Rolex. But offering pawn loans on less expensive, brand named fashion watches is what makes us Mesa's best pawn shop! At B & B Pawn and Loan we consider these brands have a range of models, as well as a range in value. This is why we have taken time to notice that brand names on fashion watches hold value.
As manufacturing techniques have improved, these less expensive brands seem to be gaining share and popularity because the quality of their product has improved relative to the fine watch makers.
Things To Consider to Pawn Fashion Watch
Most fashion watches such as a Diesel or a Michael Kors are given as a gift. Watches set in a branded logo box, that maintains its presentation. Found under the casing is the certification, warranty, booklet, and miscellaneous.
A fashion watch that is brought in the original box, certification and receipt of purchase, increases your cash offer incredibly! Why? Because it authenticates the timepiece, how much it sold for and is the "stage for presentation". In other words, the box displays it with visual appeal, which attracts buyers and higher offers to sell. The box, the certification and the receipt of purchase have individual value and each add more cash to loan. However, presenting all three along with the watch raises the cash offer sometimes by 30% when you pawn fashion watch for cash.
As with any pawn loan, items which are easier to sell and which cost more, command a higher loan value. It may seem random at times, but certain brands, along with certain styles (or models) vary on holding their value. Their value is affected even more depending on the condition it is brought in. A barely worn, working watch offers more cash to loan than a watch missing a hand, stained with water spots. A fashion watches worth has to be no less than $50 in value for a cash loan.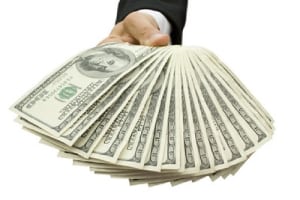 Short-Term Loans on Fashion Watches
Once our cash offer is accepted to pawn fashion watch, a few signatures and a valid ID will have you counting your cash as you leave the store in minutes!
You have 90 days to pay back the loan. During that time, your valuables are safe in our vault. The same day the loan is paid in full, we return your fashion watch back to you. We never charge penalty fees for early payment. On the other hand, we can work with you to have more time to pay. With a payment of the interest accrued on the loan, it can be extended for another 90 days. This can be done as many times as needed to satisfy the loan and have your watch back in your possession.