Sell Apple iPad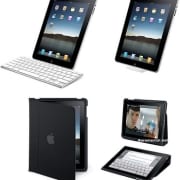 With the continuing innovation of technology worldwide, it can seem impossible to keep up to date with the latest and greatest.  While often jumping from generation to generation doesn't offer consumers tangible value, jumping a few generations can feel like stepping into the future.  This is never truer than with Apple iPads wherein year to year the tablets don't seem to change much but over a few years their simply unrecognizable when compared to their old brethren. Therefore, sell Apple iPad of "old" to help pay for the new one you buy.
You can instead turn it into cash and buy a stylish new case.  At B & B Pawn and Gold, you can sell your Apple iPad in mere minutes for the highest price this side of the Mississippi.
Valuing Your Apple iPad
The most important question any responsible Apple iPad owner is going to have when selling their old device is how their cash value is constructed, and why they should have any trust in that value.  At B & B Pawn and Gold, we take care to ensure that not only are our associates taking the most detailed and thorough steps possible when evaluating your tablet, but also that they have the experience to be accurate.
Selling Your Apple iPad – The Process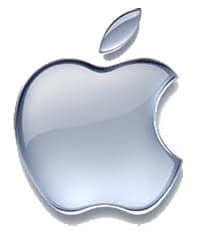 The process all begins when you bring your Apple iPad tablet down to our Mesa pawn shop in person.  One of our associates before getting started will have some small talk, and ask you what your intent is (whether you'd like a loan or to sell) so that you guys can get off on the right foot.  The next piece of information our associate will gather is the overall condition of the Apple iPad.
This encompasses a few different things: 1) the overall working condition of the device (verifying wireless Internet functionality, video playing, sound capability, app install/uninstall, etc.) and 2) the overall physical condition of the device (scratches/blemishes on the screen, scratches on the back, etc.).
As an owner, you're acutely aware of each little ding your tablet accrues. Our associates are careful to take note.  Lastly, the model number is lifted either from the settings or the back of the device so that we can take a look at what technology fanatics are buying/selling the Apple iPad for that day.  This completely ensures that customers are getting the fairest and accurate price available.
Additional Tips to The Process
Bring in your iPad clean and the best condition possible. To maximize your selling tablet value, it's vital to bring any accessories that came with the iPad. For instance, cases, headphones, and chargers will increase our cash offer.  With all this information put together, our associate will give you a number.  This is the amount of cash that we can give, should you choose to accept. We pay the most when you're selling electronics in Mesa, Tempe, and Chandler. After we collect a few signatures from you, with cash in your hand, you'll be on your way!
Why Sell to You?
The City of Mesa is very aware of this fact: B & B Pawn and Gold offers great value to buy, sell or pawn items!  Our Google reviews speak for themselves.  If you want to sell your old Apple iPad we're the only Mesa pawn shop you should turn to.  We serve all residents in Mesa, Tempe, and Chandler no matter their circumstances.