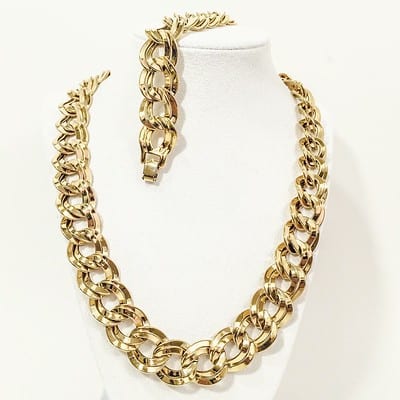 Buy, Sell or Pawn Your Estate Jewelry at B & B Pawn & Gold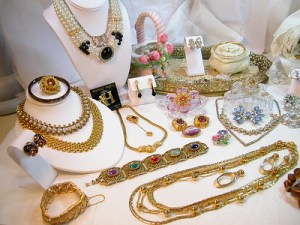 When it comes to estate jewelry, B & B Pawn and Gold is one stop to pawn or shop in the East Valley!  And what makes this a certainty?  Our skilled and experienced pawnbrokers and their eyes for value!
What Is Estate Jewelry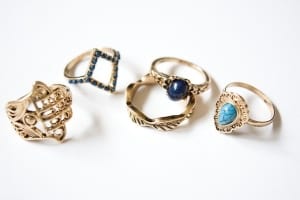 As Mesa's premier Pawn Shop and Estate Jewelry Buyer, we are often asked about the difference between Estate and Antique jewelry.  A lot of people confuse the two.  The one thing they have in common is the lack of receipt of purchase.  Estate jewelry is just a pre-owned piece, but antique jewelry has to be at least 100 years old.  In other words, antique jewelry can be from an estate collection, but it is from before the Art Deco era (Circa 1920-1935).
Buy Antique Jewelry
While there are some that prefer to buy only brand-new jewelry, there are some that prefer a certain style, or a past era's jewelry creations.  Whether you are drawn to the Victorian ages romantic period, or the geometric designs, influenced by Egyptian or far East styles that the Art Deco era is known for, it's understandable.  We also are very intrigued by how the jewelry one adorns can capture a mood, or what inspires a person.
At B & B Pawn and Gold, we take pride in our ever-changing collection of estate jewelry for sale.  And we are more than happy to show you any piece that you'd like to see or try on.  And if you are interested if there is any history attached to a certain piece, please do not hesitate to ask our associate.
One of the best things about buying jewelry from our store, is that you can buy the very valuable pieces, for a fraction of the price in other establishments.  In addition, to make even the most expensive ring or earrings even more affordable, you can take advantage of our layaway program.  With only 10% cash down, and an affordable payment scheduled and agreed upon, you can have that luxurious Cartier jewelry set in just a few short months!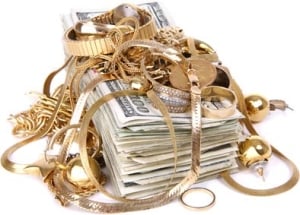 Get the Best Cash Offer for your Estate Jewelry in Mesa!
B & B Pawn and Gold has over 30 years of extensive knowledge as a jewelry buyer in Mesa. Our staff has the experience to know what your jewelry is worth. We offer free, no obligation appraisals on your estate or any other jewelry you bring in. Within minutes, we will provide you with a fair cash offer for either a short-term loan or buy outright. Either way, you will find yourself walking from our store in minutes with the cash you need. Therefore, why let these valuables collect dust when you can turn them into cash?!
At B & B Pawn and Gold we buy, sell and loan on all estate and antique jewelry. You will find diamonds, watches, bracelets, rings, necklaces, earrings and pendants. Our skilled associates will valuate gold, silver or platinum pieces. As a result, our items in our inventory vary and change daily. So, you never know what you find when you come into our store.
We are actively seeking jewelry by, Rolex, Tiffany, Breitling, Cartier, Audemars-Piguet, Breguet, IWC, Patek Philippe, and ALL other major brands.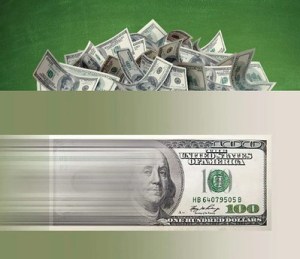 Pawning Jewelry
When you pawn jewelry at B & B Pawn and Gold, our best attribute is our cash offers.  Most importantly, there is only a very slight difference between our offers, whether you want to pawn or sell.  Which is quite rare from a pawn shop perspective.  But, to us, it makes perfect sense.  Because we want to be the pawn shop that makes the actual offer that turns into the cash you were looking for.
Another point in our favor, is that we will reward you if you pay the loan in full before the 60th day of the pawn loan, by deducting a redemption discount.  And on the other hand, we also will work with you if you need more time.  Come in and talk to us if you just need a couple of days, or you need another 90 days.  If you come in and talk to us, we will go over the options available to you.
So, for the most aggressive cash payout around visit our jewelry shop in Mesa today and get a free, no obligation quote for cash for your diamonds and estate jewelry.