Sell Jewelry Mesa Residents for Cash!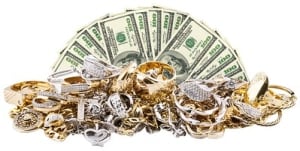 Come on in to B & B Pawn and Gold and sell jewelry Mesa residents for the most cash possible! Not only are gold jewelry and silver jewelry prices at a high, but all precious metals, gems, watches, and just jewelry in general are appreciating on the market. As a result, this is more money for you when you sell jewelry Mesa locals are looking for! Say you have a necklace, ring, or even a gold tooth and you need cash. Come to us!
Sell Jewelry Mesa residents, and you will have cash in your hands in 15 minutes or less! Because our friendly staff will treat you right and appraise your jewelry for its highest value. In addition, your jewelry is accurately tested and weighed right in front of you.
We are determined to pay you the most for your gold and diamond jewelry so you never go anywhere else except the top jewelry buyer Mesa has to offer. No credit checks, no nonsense, just cash in minutes!
Why you should also bring your jewelry down is because we pay the most cash in Mesa, by a long shot.  We are well equipped to verify your gold or silver's purity, plus make you an offer based on a percentage of the that day and times spot price.  At most pawn shops what you'll encounter is them using fixed rates, sometimes for months, that don't reflect the actual value of what your gold is.  However, here at B & B Pawn and Gold, we do not take our customers for granted.  In fact, our mission is to present the best cash offers, then turns it into cash in your hands!
What Type of Jewelry Are We Buying?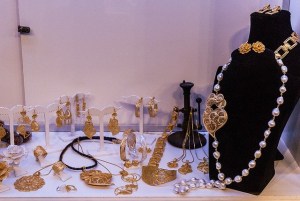 Our pawn shop in Mesa will buy ANY type of jewelry. For instance, gold chains, diamond rings, all kinds of watches (working or not), broken or damaged jewelry, estate jewelry, engagement rings, diamond jewelry, brooches, pendants, cuff links, and earrings. No matter what condition the jewelry is in, we will buy it! This means that even broken jewelry is good for cash.  Is your necklace broken, did you lose an earring?  Sell jewelry Mesa residents to us!  Moreover, we won't undervalue your jewelry even if it's broken — you'll get the same fast cash you'd expect.
Why Should You Come to B & B Pawn And Gold?
B & B Pawn and Gold and its affiliated companies have been in business over 20 years buying and selling all types of jewelry. Because we have the knowledge, experience, and cash to make you want to come back and see us. Therefore, you can be sure you are getting the most money for your jewelry. Sell jewelry Mesa residents for the most cash possible today!
Check out our individual pages for: