East Mesa benefits a lot from B & B Pawn and Gold. But what makes up East Mesa? What does it consist of? Well, B & B Pawn and Gold would like to let you know about that.
The Boundary of East and West Mesa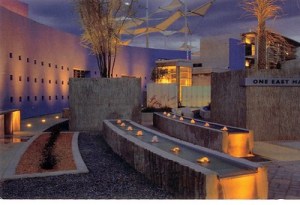 East Mesa begins along Center Street and stretches as far East as Apache Junction. Most of this area is made of residences and townhouses from the early 1960s. Likewise for West Mesa residents, it's from the AZ-101 to Center Street. That's where a majority of the Business sector resides since it's close to the Highway and also close to where the Valley Metro Light Rail ends.
The Culture of East Mesa
There is lots to do in the East Mesa Valley, and most of which handled closer to the center of town. For example, Motorcycles on Main is a Mesa tradition that allows riders of all hogs to cruise down the Main Street every First Friday of every month (expect July and August). If you want a more relaxed experience, There's the Red Mountain Park. This 1100 acre park offers many great things to enjoy, such as volleyball, boating/kayaking, walking trails, and so much more. Finally, for the night life, there is the Rockin' R Ranch. This Wild West experience gives you fine cooking with finer entertainment akin to the Old West.
So Much to Offer, and B & B Pawn and Gold Can Help with Our Own Offers!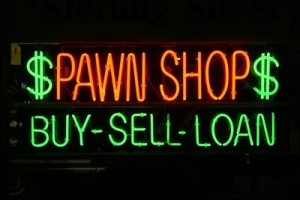 This brings us back to B & B Pawn.  As an East Mesa pawn shop, our primary service is providing cash on pawn loans.  You can bring in your valuables, (in its best possible condition of course) and our pawnbroker will assess its visual and working condition, and based on its current market value, will present a cash offer for a 90 day loan.  You can pay off the loan any time during that time, and receive your property back within just minutes of satisfying the loan.
Or, if you just need cash now, without any further obligation, you can just sell your valuables outright for cash.  Our offers are slightly higher to sell something to us rather than pawn it.  You can be in and out, and have cash in your hands within less than 15 minutes.
When we buy jewelry, electronics, tools, collectibles, cell phones, gold, musical instruments and more, we turn around and make it available to the open public, without the huge retail price tag.  We want to offer great items at reasonable prices, and by doing so, you save on the money you need for items that matter most. Stop by our store today!