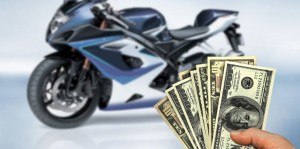 The Pawn Shop for Motorcycle Title Loans Mesa TRUSTS!
Motorcycle Title Loans are a great way to get fast cash. At B And B Pawn And Gold, we offer motorcycle title loans on all types, makes and models. Moreover we will make you the best cash offer possible for a title loan. In fact, all you really need to do is to bring in your motorcycle, valid drivers license and a clear title. Most importantly, we are able to process motorcycle loans within a matter of minutes and have you on your way with the cash you need.
Perhaps you currently have a loan and would like to get a better interest rate?! Because we can do that too! As a result of more information provided, can better the interest rate or present a higher cash in hand offer! We are also able to provide safe, secure, insured storage for your motorcycle when necessary.
Motorcycle Title Loans are a great way to get cash fast! At B And B Pawn And Gold we make the best cash offers on motorcycle title loans!
Our title loans are Hassle Free!!  No Credit Checks – No Proof of Income Required!
Our Motorcycle Title Loans is putting to use the determined value of your motorcycle (from recognized 3rd party appraisal guides); this makes it possible to offer a secured title loan without needing credit checks. These cash loans provided by Phoenix Title Loans, LLC. are very user friendly and they offer much more desirable terms than other loans which boast extremely large interest rates. In addition, as a perk, we pawn motorcycle helmets too. So if you need that extra 'OOMPH!' in money, bring your motorcycle helmet in too! In addition, we are also able to provide safe, secure, insured storage during your motorcycle title loans Mesa.
B And B Pawn And Gold offers Motorcycle Title Loans Mesa on the following brands:
These brands are not exclusive, therefore we can write out motorcycle title loans on any and all motorcycles.  If you don't see your brand here, don't leave our website!  Just bring your motorcycle down to our Mesa location and we can get you the cash that you need.  Even if you're unsure, then just call us, but there's very few cases where we can't serve our customers to the fullest extent with motorcycle title loans Mesa residents are looking for.
BMW
Have a few more questions on motorcycle title loans Mesa residents? Head on over to our lender's page on Motorcycle Title Loans!