Get the most CASH FOR GOLD Mesa has to offer at B & B Pawn & Gold
Mesa, Arizona's most established Pawn Shop is determined to  be  Mesa's number one GOLD BUYER by offering the most CASH FOR GOLD. We have over 30 years of experience in buying and selling gold in all of its luscious, beautiful forms including all kinds of gold jewelry like gold bracelets, rings, necklaces, and even broken pieces of jewelry!  Even if you don't have all the pieces of your scrap gold jewelry or old gold jewelry, we will give you cash for it! Any and all gold is okay, including gold bullion, and even gold watches such as a Rolex or Patek Philippe.  Down below, I explain in more detail how exactly our cash for gold process works.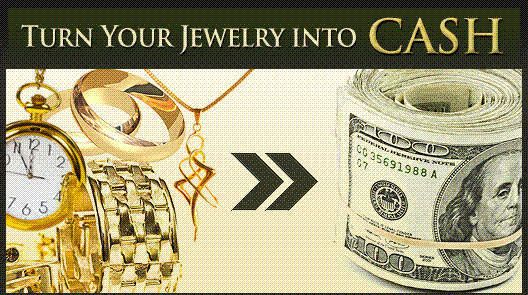 How Does Our Cash for Gold Process Work?
No matter the type of gold you bring into B & B Pawn and Gold, our process for valuing your gold and getting you your cash is always the same.  How gold is valued is based on a few factors, and it's the same at any(or at least it should be!) cash for gold location you visit.  It's based on the purity of the gold, referred to as karat, the aesthetics of the piece of jewelry if it's not scrap gold, the weight of the gold content, and lastly what is known as the "spot price" of gold that day.
To determine the karat of gold, we will normally look for a stamp that's usually tiny and hidden somewhere on the piece of jewelry.  After, we use an acid test to determine if the stamp matches the karat of the actual gold, telling us what percentage of the piece is actually gold.
The most obvious piece that influences how valuable your piece of jewelry is is the weight, measured in grams, of the piece of jewelry minus any extra stones or attachments it might have.  Our prices that we pay per gram of gold change daily based on fluctuations in gold rates and are different for each purity grade of gold.
If your gold isn't old gold or scrap gold jewelry, we can often pay more than just the gram weight of the gold, and value the piece of gold jewelry based on its aesthetics as well.  If the piece is nice enough, we can pay more than the actual gold price based on this.
The last criteria we use in our cash for gold process is the "spot price" of gold that day.  This is simply the price that gold is being bought and sold at that day per gram.  Most pieces of gold will only be valued based on its weight in grams meaning the spot price is the most important part of the process because it dictates the per gram rates we can pay.  We're looking at competitor's gold prices daily to ensure we stay ahead, and will typically always pay above 90% of the spot price of gold for that day.
After all this is said and done, we'll give you a cash offer, collect a few signatures, and send you on your way with money in hand!  B & B Pawn and Gold has been proudly serving the valleys of Mesa, Tempe, Chandler, and Gilbert for over a decade and strives on customer service.  If you need fast cash, the number one pawn shop in Mesa, B & B Pawn and Gold will always have your back.
Wanting to Get Cash for Gold Today?  Or Maybe A Quote?
We've done our best to explain the process as best as we can up above, but if you still have a question or would like a more accurate quote, please feel free to give us a call at (480) 610-1240 or use our live chat feature and one of our lovely associates will be glad to get you a quote in Mesa, Tempe, Chandler, and Queen Creek.