Sell Apple Watch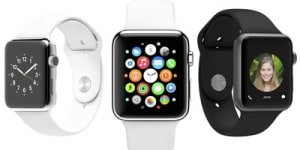 It's no question that Apple products despite the frequency of generation releases are good at keeping their value.  However, if you pride yourself on having the best technology available, Apple puts you in a position where upgrades need to be consistent and necessary in order to keep your interconnectivity available.  While the cost may not be a concern, it can be easy to forget that there's still a great deal of value in your previous products.
Instead of sticking your Apple Watch intro a drawer when you upgrade or perhaps get a newer and better smartwatch, B & B Pawn and Gold has a solution for you.  Sell your Apple Watch in Mesa, Tempe, or Chandler for cash to us to either clear out that old, dusty drawer; or to get the extra cash you need to upgrade to the next Apple generation.
Valuating Your Apple Watch – How Much We Pay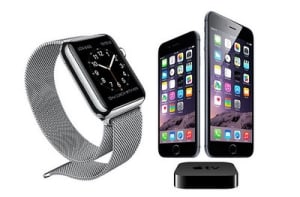 As any purveyor of technology knows, accurate values are technology can vary wildly depending on who you ask.  The unfortunate cycle with Apple products is that the release of the next generation quickly devalues the generation that comes right before it.  This devaluing is something that continues day after day; thus, it really pushes the point that if you're holding on to an Apple Watch you don't use, selling it sooner rather than later is greatly in your best interest.
So, when you've decided to let us be your Apple Watch buyer, you'll come on down to our Mesa pawn shop.  Always staffed by only the utmost experts in technology; one of our associates is there seven days a week to help you out.  It all begins with an initial inspection of your device.  Most importantly is the verification of all its different features.  It's vital that we can verify that it does still connect to other Apple devices, plays sound, and charges.
Also, its physical condition is going to be thoroughly noted by our associate; this distinction is to ensure you're getting the maximum value for selling your Apple Watch.  The last determination we make is to evaluate what the global buying/selling market is willing to pay for that generation of Apple Watch.  The combination of all three of these metrics allows us to come up with an accurate Apple Watch selling value for you.
So You've Got A Quote
The quote you'll receive from B & B Pawn and Gold is the highest you'll find in Mesa, Tempe, or Chandler.  We ensure that we're paying the most when compared to our rivals on a regular basis so that customers don't need to waste time collecting multiple free quotes.
After your valuation, our expert will make you a cash offer with everything in mind.  When you accept (which you will, we promise it'll be high!) we'll collect a few signatures; and put cold, hard cash in your hand.  No checks, no bank transfers, no-nonsense.  It's not easy to let go of such a special item, so we want to smooth the process as much as possible.  As a last note, if you'd like to maximize your Apple Watch buying cash offer we also offer this incentive. Bring any additional accessories you have for the watch and we'll be more than happy to value those in your quote as well.