Pawn Beats by Dr. Dre for Fast Cash in Mesa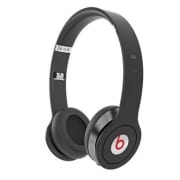 It's crazy to think just how popular Beats by Dr. Dre Headphones have gotten just in the last three years. They continue to hold their value and will for years to come.  An associate will put cash in your hand and fast, when bring them in to pawn Beats to B & B Pawn and Gold.
We hold on to your Beats as collateral for 90 days, until you can pay us the money back. If at the end of the 90 days you don't have the full amount to satisfy the loan, simply pay the interest and we'll extend it for another 90 days.  We're here to help, not to hurt.  Serving the communities of Mesa, Chandler, Tempe, and Gilbert, we will offer the most cash possible to pawn Beats.
What Do I Need to Pawn Beats?
Essentially, the power cord, headphone jack and the Beats themselves are the basics needed to offer cash on a collateral loan. In addition, the original box, the manual and actual receipt from the day of purchase will increase how much we can offer. These things might not seem important, but there is value in a presentation. Although a pawn loan's intent is to return the property that secured the loan, sometimes it is not fees able. That's why such details as the original packaging affects the cash offered and loaned.
Pawn Loans are Quick & Simple!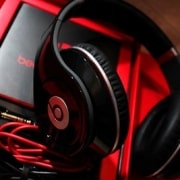 Beats headphones certainly were ahead of their time with technical advances. Some sets of Beats headphones can go for multiple hundreds of dollars, and even some of the earliest releases still have lost very little of their retail value.  What this means is that pawning your awesome headphones can put more cash in your pocket than you were probably expecting. B & B Pawn and Gold makes it our mission to make our customers happy! Therefore, we pay the most cash for all of our products to help our customers.
Our short-term loans require no credit checks or calls confirming your employment. Bring along your Beats headset when you arrive at the store, and a staff member will assess their loan value. Aside from that, all we need once offer is accepted is a valid ID and a few signatures to complete the paperwork. Finally, we will hand you the cash agreed upon and you can be out the door in as little as 10 minutes when you pawn Beats at B & B Pawn and Gold.
Have Questions? Click on Live-Chat Now!

If you have any questions of what style of Beats we offer cash loans on, click the message bubble on bottom right. One of our staff members will be able to provide the list and get your paperwork started on-line. This will expedite your visit at our location even more when you mention your live-chat to our associate.
B & B Pawn and Gold proudly serving the communities of the East Valley including Mesa, Chandler, Gilbert & Tempe  for over a decade to pawn Beats and more for the most cash possible on a 90 day loan!