Pawn Paint Sprayers
Whether you have an airless, pneumatic or HVLP paint sprayer, this is not something you buy on an impulse.  This kind of purchase has potential to become a great way to start a new business or supplement your income.  So consequently, it is not an option to sell, even in times of financial stress.  But there is another way that you can utilize its value and get cash today.  You can bring it down to B & B Pawn and Gold and pawn paint sprayers for fast cash, satisfy the loan and have it back within 90 days or less.
Our Valuations to Pawn Paint Sprayers
The painting tools and equipment brought in to B & B Pawn and Gold for a pawn loan has to be assessed to make an offer.  We consider the exterior condition, its working condition and the current market value of the paint sprayer.  Because once we have examined and tested the equipment, we will be able to confidently present a cash offer to you to pawn paint sprayers.  If you are needing to ensure you get the most cash possible on a collateral loan, there are things you can do.  Therefore, the following are tips that can help you get the cash you need:
Bring in your paint sprayer in its best possible condition, inside and out.
Make sure that you bring any and all accessories the sprayer came with at the time of purchase.
In addition, your sales receipt and/or original box the equipment came in can increase your cash offer.
Any additional accessories you have to go with your sprayer, bring with you.  They can be bundled together under one ticket.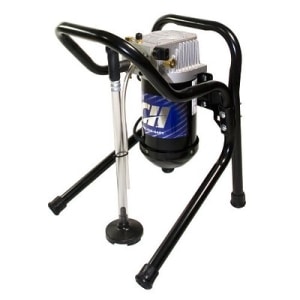 Our valuations on paint spraying equipment is free of charge, and free from obligation to accept our offer to pawn paint sprayers.
Brands of Paint Sprayers That Can Get You the Best Offers
Cash in Hand & Pawn Loan Terms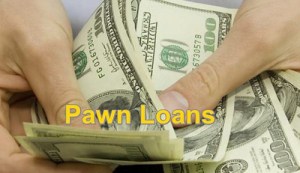 If our offer is accepted, you will be walking out with your cash after the paperwork is completed.  To do so, we will need a current and valid Arizona Driver's License or ID and a few signatures.  Pretty simple, huh?!  The entire process can take as little as ten minutes before you are exiting our store with the cash you need when you pawn paint sprayers.
Our pawn loans are for a total of 90 days.  For the duration of the loan when you pawn paint sprayers, we keep your HVLP paint sprayer safe and secure in our locked vault.  At any time during the loan you are more than welcome to pay it off in its entirety and retrieve your equipment.  In addition, there is no fees or penalties added for satisfying the loan early.  In fact, if you pay the loan in full prior to the 60th day, we will apply a redemption discount.  Thereby, lessening your out of pocket cost to pay it in full.
However, we do understand that there are situations that can make paying it off within 90 days impossible.  We are more than happy to work with you.  So consequently, with paying only the interest that has accrued to date, we can rewrite your loan for another 90 days.  Because, it is never our intent to keep your valuables.  Our intent is to provide you with viable means to get the cash you need in time of emergencies.  At B & B Pawn and Gold, we want to be a helping hand up, not causing you more stress!
Mesa residents know they can count on B & B Pawn and Gold when they need fast cash!