Sell Apple iPhone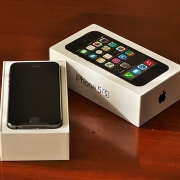 It's no secret to smartphone owners, iPhone or Android, that the costs of newer smartphones are approaching and exceeding the $1000 mark.  Apple iPhones are the first party guilty of this with the recent generations of iPhones exceeding this amount.  This means that many of us have fat stacks of cash just sitting in a drawer at home in the form of old Apple iPhones.  At B & B Pawn and Gold, we're happy to turn that iPhone into cash in your pocket. Our Mesa pawn shop can put fast cash in your hand in mere minutes.
WE BUY:  Apple iPhone 12 Pro – 12 Pro Max – 13 Pro – 13 Pro Max – 14 Pro – 14 Pro Max – And more!!
Turning Apple iPhones into Cash
No matter if you're an Apple iPhone owner from Mesa, Tempe, or Chandler, you can turn your old devices into cold, hard cash in a matter of minutes.  The fact of the world we live in is that technology devalues literally by the day meaning that the more dust you let these smartphones collect, the more cash you throw away.
By simply selling Apple iPhones to B & B Pawn and Gold, you can make the smartest investment available in Mesa and put cash in your pocket.  If you've got Apple iPhones and you're ready to turn them straight into cash, read further into how our Mesa pawn shop can make this a reality for you.
The Process – Selling Your Apple iPhone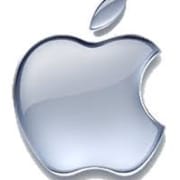 When you bring your smartphones to our Mesa pawn shop, you've taken the first step into growing your bank account instantly.  First and foremost, one of our associates will take the device from you to start the valuation process.  Most importantly, our expert associate will be ensuring its complete functionality.  This includes everything from connecting to wireless Internet, playing videos/sound, making a phone call, sending a text message, etc.
As long as this is all in order, we then assess its physical condition as well.  While obvious, it's important to consider each and every scratch both on the screen and the back of the phone.  Lastly, we'll grab the model number.
The Basis of Our Offer
This is one of the most important pieces of information as there's a large degree of variation between each generation affecting the price.  Our expert associate uses this to assess what the global market is buying/selling the exact same model for so that you're getting the fairest price when selling your Apple iPhone.
When you accept your cash offer (which you will as it's the highest to be found in Mesa, Tempe, and Chandler!) we'll collect a few quick signatures from you and put cash directly into your hand.  That's all there is to it!  From old smartphone to cash, B & B Pawn and Gold can put cash in your hand in a matter of seconds.
Additional Information in The Process
B & B Pawn and Gold has been the most respected pawn shop when it comes to buying, selling, and loaning Apple products.  Below is a small but nowhere near exhaustive list of Apple iPhones we are more than happy to buy, sell, and make loans on.  Come on by for free quotes any day of the week.