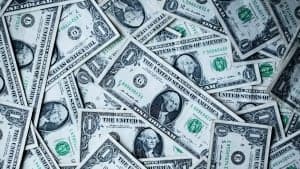 85206 Pawn Shop Solution
If you are in the 85206 zip code of Mesa, Arizona, and need of some cash quickly: you're in luck! B & B Pawn and Gold is here to help all residents in the 85206 area to get the cash they need now. We're more than just a pawn loan shop though. We also offer great sales for pre-owned goods, such as laptops, TVs, musical instruments and more!
From 85206 to Pawn Shop  B&B…and back!
We offer a map from your zip code to our location. Use it as a guide to reach us or if you need further assistance, feel free to contact us.

What makes you stand out from other shops?
There are several reasons for residents of 85206 to rely on B&B Pawn and Gold. First, our successful business practices kept us active for over a decade. This 10+ years of service has been a hallmark with which we proudly stand behind. It would not be possible to reach this point without the support of you, the customers. Second, we hire and work with local residents and a few businesses get the money they need. This comes back to the first reason as to why we are relied upon. Third, and perhaps our ace-in-the-hole, is the ability to show flexibility with our pawn loans. We're always willing to offer a helping hand, so long as you allow us to.
Is it just this immediate area you cover?
That is an excellent question! To answer it, we actually cover all of the Valley of the Sun. From Apache Junction, to Avondale, Phoenix to Casa Grande, Gilbert to Glendale. Our core focus in being the Pawn Shop Mesa citizens rely on in times of tight finances. We take it a step further by offering this service to each and every zip code in Mesa.