Pawn DJ Equipment
It's hard to make sense with the way the economy and the work force has come to a major halt in many areas. With times of uncertainty, it is even more difficult to find that extra cash when you need it most. You yearn to once again play that music mix on your Numark NV II, filling the dance floor, enjoying the night and extra cash!  So to sell your equipment is not even an option, because it is more than just the monetary investment! We have the answer! Come on in and we will offer you the most cash possible when you pawn DJ equipment at B & B Pawn and Gold!
We Accept These Brands to Pawn DJ Equipment for Cash on a 90 day loan!
Just to name a few, but not limited to!
It's Hassle-Free to Pawn DJ Equipment!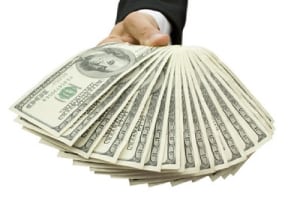 When you "pawn" something, it means that you have something of value that will be used as collateral, or secures the loan. The amount is based on the fair market value of whatever it is you have brought in plus interest. So with the security provided, there are no credit checks or need to verify employment. It gets you the cash you need within only minutes!
One of our friendly and highly trained associates will be able to valuate your audio mixer and sound system quickly. First, we will ensure that everything is in working order and powers up. Second, our staff member will look over the external condition of the DJ equipment's visual appeal. In addition, if you have any lighting, videos or karaoke software or accessories, they too will add to our offer. Finally, with reference to the daily fair market value, we will present you an offer.
Our Short-Term Loans are for 90 Days
Once our offer is accepted, all that is required is a valid ID and a few signatures to put that cash in your pocket! The loan agreement is for 90 days, allowing you time to pay either all at once or making payments. We gladly accept early payment without any extra or hidden fees! More importantly, our staff will work with you if you find yourself unable to pay off within the 90 days. All that is needed is the interest paid to date, and we will be able to extend the loan for another 90 days. Because our goal is to help you with cash when you need it and return your possessions back to you!
Please click on bottom right of the screen for live-chat if you have any questions. An associate will be right with you, to answer any questions you have, and even begin the process to Pawn DJ Equipment!
B & B Pawn and Gold is More Than Just a Pawn Shop!
For over a decade our store has taken pride in being a store that the east valley can trust! Whether you come in to pawn, sell or buy quality items we know we will make you the best offer possible! When it comes to knowledge and know how, B & B Pawn and Gold has consistently earned the confidence of Mesa, Tempe, Chandler and Gilbert residents! Come on in and see what we have to offer when you pawn DJ Equipment for a short term loan!