Cell Phone Loans Mesa locals don't pass up in B & B Pawn and Gold!
When it comes to loans, especially CELL PHONE LOANS Mesa urbanites and suburbanites turn to B & B Pawn and Gold! Stop by to get a Pawn Loan for your cell phone and get you back on your feet with CASH IN HAND!
What Are These Cell Phone Loans Mesa Locals Rave About?
Simply put, B & B Pawn and Gold can provide pawn loans (also known as cash loans) when you pawn your cell phone(s) with us. Based on how it looks and what it is, you can see some MAJOR cash flow coming your way. Our professional staff will take a once over on your cell phone(s) and provide you with a pawn loan offer on the spot. If you like the offer, and after some paperwork, you get paid ASAP!
What's the Pawn Loan Process like?
At its core, our pawn loans are a 90 day window where we give you money, the initial payout, from an item you pawn with us and you have 90 days to pay it back along with the interest on it. But unlike most loans, you're not FORCED to pay it back.
Though we do encourage the paying back of your debt, you also have the option to simply pay off the interest to extend the window for another 90 days. You also have the option to walk away from the loan, but in doing so you also allow us to use the item you pawned with us as payment for the loan. Finally, if you pay off the loan in full within the first 90 days or after the extension (having paid the interest from the initial payout), you GET YOUR PHONE BACK…if you even WANT it back.
Brands We Offer Cell Phone Loans Mesa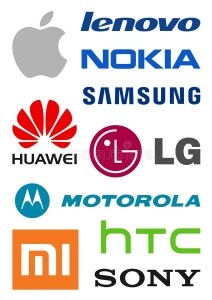 Well, any phone around the late 80's to early 2000's will probably not get you anything. However, our staff will consider them should they be of worth. To make it easy on yourself, and to consider getting some real cash from cell phones loans Mesa residents KNOW (and now you too) to bring in these phones:
HTC
Motorola
Naturally, the better looking the device the better your payout (no cracked screens, broken ports, etc.). Along with looks, we must make sure it is fully functional and factory ready. That means it powers on and is clean of personal software. In the case of iPhones, Find My iPhone MUST be turned off. If not turned off, we can't sell it…which means we can't give you the money you NEED. Finally, for legal purposes, the Serial Numbers and I.M.E.I./M.E.I.D. numbers MUST be clearly visible on the device, or there can be no pawn. Since we have to sell it, we have to make sure it's legit.
Where You Will Find B & B Pawn and Gold
Sherwood Mesa Plaza Shopping Center's secret weapon that keeps giving great cell phone loans Mesa locals enjoy, located in East Main Street and South Stapley Drive, is B & B Pawn and Gold! And after proudly serving the Residents of Chandler, Gilbert, and Tempe along with Mesa for over a decade, B & B Pawn and Gold remains the place for your cash needs! Stop by today or click on the bottom right, to reach an assistant on our live-chat.  They can answer any questions you may have, and even begin the process prior to arriving at our pawn shop.