Pawn TV Mesa @ The #1 LED, LCD TV Pawn Shop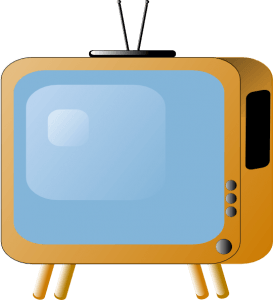 When we need fast cash, there's one sure fire way to get the hundreds of dollars you need.  You can Pawn TVs, or Pawn Televisions, to get the money you need.  Even smaller TVs in comparison to today are worth hundreds of dollars, and can be easy to transport to and from our pawn shop.  All we need to give you a fast cash pawn loan for your TV is the remote, the power cord, and the TV itself.  We'll make sure it works when you bring it into our pawn shop, and then we'll send you after you Pawn TV on your way with fast cash in hand.  Proudly serving the areas of Mesa, Tempe, Chandler, and Gilbert, we work hard to meet your financial needs.
Here's a quick list of the various brands of televisions we buy:
We are loan on all type of of TV's:  LED, LCD, Flat Panel, Rear Projection, Front Projection and Plasma.  Get the cash you need today, and then get your TV back later with a pawn loan from B & B Pawn & Gold.  Don't believe for a second that we might not take your television!  Unless your television simply doesn't even work with cable(because it's from the 1980s) you can almost be guaranteed that we will be able to give you cash for pawning your television.  Our mission is to serve our customers financially and through their troubles, not to make it more difficult, so we will definitely outstretch our hand as far as possible to our customers in Mesa, Tempe, or Chandler.
So What's Necessary to Pawn TVs?
The process is incredibly simple, but there is one important component that we always need when you bring a TV down to us: the remote.  While it sounds like a small thing because you can just use the buttons, right?  Well in this newfound era of technology, some TVs don't have all the buttons necessary to actually operate the TV.  One button that we commonly see missing from the back is the all important Source button which allows you to swap between watching TV, or playing video games, or watching DVDs.  Without a remote, sometimes we can't even test the TV, or use it!  We definitely need the remote to come with the TV whether you're pawning or selling it.
One other thing that we do test is it's ability to pick up basic channels.  Today, we're not so familiar with it because of the rise of Netflix, but if from your childhood you remember the good ol' "Finding Channels" feature in the settings, most TVs will still pick up basic reception.  We check the quality of the color and the reception quality by simply using this feature.  Most of the time, it takes less than five minutes to verify this, and I'm sure most of our televisions are in working condition as is anyway.