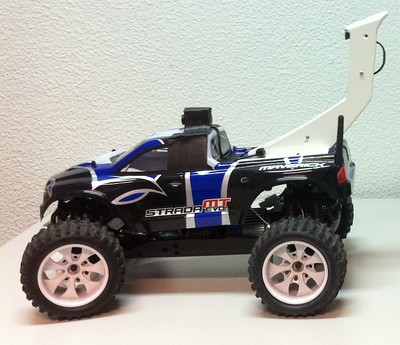 Pawn RC Cars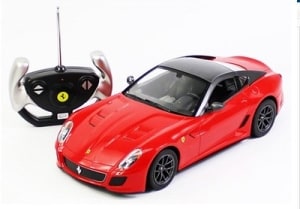 We have all found something that we have invested not only time In, but money as well. These are our own personal treasures, that are things that we cannot bring ourselves to part with. At the same time, money is tight or just not enough of it at the moment. That is where B & B Pawn and Gold is able to help in times of need! When you need to pawn RC cars, we will make you the best cash offers for a secured loan.
*All Radio-Controlled items must be complete with Charger, Battery Pack and Remote-Control to pawn or sell!
We offer cash-to-loan on RC Cars, Trucks, Boats, Planes etc., For Example:
To Pawn RC Cars is Hassle Free!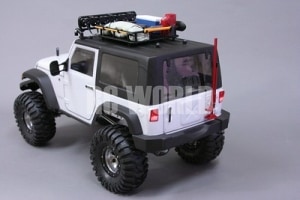 When you pawn RC Cars, you are using the value of something to borrow money against.  These are also known as secured loans.  We offer you an amount of cash on a loan basis and hold your valuables only until the loan is paid back in full.  Therefore, the requirements to secure a loan at B & B Pawn and Gold, are very different than getting a loan from a traditional lender.
No Credit Checks – No Proof of Employment – Do Not Require Check Stubs for Proof of Income!
Our process to pawn RC Cars begins with an assessment.  Because the loan amount is based on the RC Monster Trucks overall condition, and its current resale value.  Therefore, our pawnbroker will examine its exterior.  This is to make sure that there is not any noticeable wear and tear that affects its visual appeal.  After that, we will power it up, and confirm that all of its features are in good working condition.  Followed by checking its fair market value and then we will present the best cash offer possible to you!
All of our assessments to pawn RC Cars, are free of charge.  In addition, you are never under any obligation to accept the offer presented to you!
Upon accepting our offer, all that is needed is a valid ID and a few signatures to hand you the cash amount agreed on. It is a very quick and simple process that takes only minutes!
Paying Back the Pawn Loan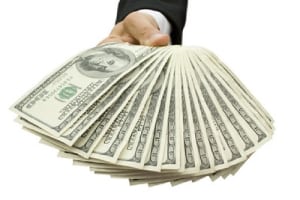 Our collateral loans are for 90 days.  While we are waiting for you to return and pay the loan in full, we will keep your RC Car safe in our secured building.  During the 90 days stated on your pawn ticket, you can choose to make payments throughout the time, or satisfy the loan in one lump sum.  We will gladly accommodate what works for you, to pay off the loan by the 90th day.
Want to pay off the loan early?  Awesome!  Come on in and retrieve your RC Car at any time during the loan.  Because there are never fees or charges added for early payment.  If you pay off your loan in full before the 60th day of the loan, you'll receive a redemption discount.
On the other side of the coin, we can work with you if you are concerned you will not be able to pay off the loan by the 90th day.  All that we need is the accrued interest paid to date, to rewrite the loan, giving you another 90 days to pay.  And we can offer this as many times as needed.  B & B Pawn and Gold wants nothing more than to return your Radio-Controlled Car back to you!
Add More Value and Cash to Your Pawn Loan!
Any accessories that you have to pawn with your RC vehicle will increase your cash loan.  So, if you have light kits, tool kits, ramps, RC tracks, or any additions bring them with!  Also, any original packaging and receipts from purchases of these all add up to more cash for a loan!