Great Selection at Our Gold Jewelry Store Mesa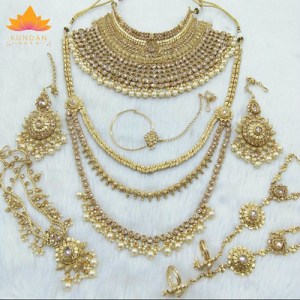 Gold and Jewelry go hand in hand at any gold jewelry store Mesa residents tend to shop at. The brilliant luster of gold and the decadent display of jewelry adorning that gold make it a symbol of status. B & B Pawn and Gold knows this, and that's why we are eager to be the Gold Jewelry Store Mesa locals can turn to; not only to buy some of the finest gold jewelry in the area, but to have US buy your wares for cold, hard cash!
A Gold Jewelry Store Mesa Citizen and Residents Turn To? You're a Pawn Shop…
Indeed. We are also a pawn shop, so if you need pawn loans on your gold jewelry, we can assist you in this manner. But what we're focusing on today is our existence as a storefront for gold jewelry enthusiasts and owners. We share our passion as lovers of gold jewelry and have gladly bought multiple sets of these status symbols.
Put Jewelry You Love on Layaway Plan
All of our earrings, rings, necklaces and more are eligible to put on layaway at our Gold Jewelry Store Mesa!  With only 10% cash down on any piece in our store, it will be placed in back and off the sales floor.  We will keep it safe and secure in the back, until the amount is paid off in full.  Once the last payment is made, our pawnbroker will retrieve it from the vault, and happily hand it to you.  This makes it possible for you to obtain just about any piece from our gold jewelry store Mesa residents, and easily make it yours!
So, You Just Buy Gold Jewelry Then…?
We do more than just buy gold jewelry. We sell it too! Those same pieces we purchase from our customers are then, after a period, become purchases for new clients and customers alike. Looking for a particular style to match your current selection? We could be the ones that have it. Need a new pair of earrings without the outrageous prices? B & B Pawn and Gold can help with that.
Anything Else We Need To Know?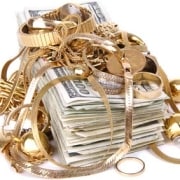 One thing we need to point out is that our transactions are final. As a store, you are buying from us, just like we are buying from you. If you want to have your jewelry back, and we don't blame you, then look for a LOAN, and not to have us buy it outright.
With a loan, the possibility of you getting your jewelry back after you pay the money we give you is guaranteed. But if you have us buy your gold jewelry, this then is for KEEPS. You'll then have to buy it back based on our set pricing and after the waiting period is finished. Please keep this in mind when you decide to sell your gold jewelry to us.
So, B & B Pawn and Gold is Versatile!
In a manner of speaking, yes! It's this versatility that allows us to stay successful for as long as we have. We are a pawn shop that also acts as a gold jewelry store Mesa residents for the various items we've bought or given loans on that defaulted. Gold jewelry was expected to be a part of who we are, so we strive to be the Gold Jewelry Store Mesa citizens know and trust; making us a staple of the East Valley. This trust has now extended to cities such as Tempe, Phoenix, Chandler, and even Scottsdale! Visit us today and be surprised at what we can offer you.