We are the Estate Jewelry Buyer Mesa Trusts MOST!
When it comes to getting cash in hand for your estate jewelry, we are the buyer in Mesa to come to!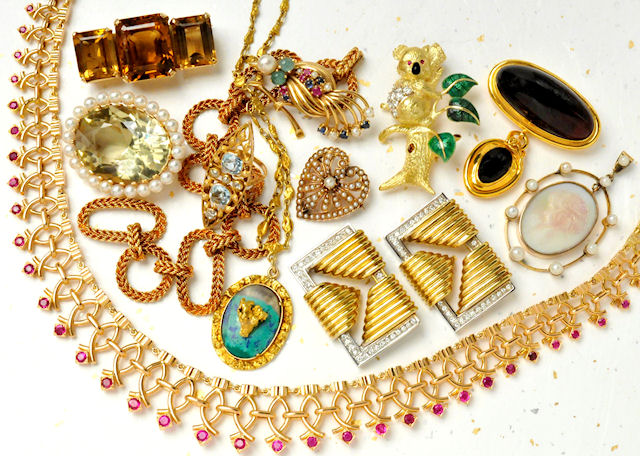 What is Estate Jewelry?
Estate jewelry is loosely classified as any type of jewelry that is previously owned.  It is also known as antique jewelry, vintage jewelry, and period jewelry.  Because estate jewelry generally lacks a receipt or papers of authenticity, it is sometimes difficult to assess its worth.  This makes it very important to bring your pieces to B And B Pawn And Gold.  Besides our well trained staff has the latest technical advantages to appraise and authenticate your jewelry, gold, and diamonds with no cost to you.  This is just one of many reasons that we are an estate jewelry buyer Mesa can rely on!
Experience Matters To Be An Estate Jewelry Buyer Mesa Trusts!
With over 20 years of extensive knowledge within the jewelry and diamond industry, we have become one of the preeminent estate jewelry buyers in Mesa.  We will pay top dollar on all estate jewelry.  We offer free appraisals on your estate jewelry and we are able to turn it into cash within minutes.  Don't let these valuable items collect dust and sit in a storage unit any longer – turn them into cash!  Most importantly, numerous customers return time and again to buy, sell, and secure a  loan with their estate jewelry and other collectibles.
What makes us stand out, is that we assess the precious metals and the diamonds separately.  Because they both have their own metrics to be valued by.  For instance, gold, platinum and silver rely on the purity of the precious metal, its weight and its spot price.  Whereas, diamonds are graded on four different aspects, that was created by GIA.  It's known as the 4 C's of Diamonds. Therefore, we consider the color, clarity, cut and carat of the diamonds.
After both assessments are completed, we add the two valuations together and then present our cash offer to you.  This is why we are an estate jewelry buyer Mesa relies on to get the most cash possible!
All of our assessments on estate jewelry are free of charge, and are never under any obligation to accept our cash offer.
What Estate Jewelry Do We Buy?
As an estate jewelry buyer Mesa knows and trusts, we always look for fine examples of vintage, antique and even newer items of jewelry.  There is always a market value for diamonds, jeweled and gold watches, gemstones, jewelry, gold, silver, and platinum.  Therefore, if you are selling just a few individual pieces or have entire collections, our Estate Jewelry Buyer Program is ready to make you an offer and buy your estate jewelry.
There is no need to look for a brand name.  Because any and all estate jewelry we buy!  You see, what makes estate jewelry valuable varies.  It can be the brand, but most importantly, it is the precious metals and precious gems that are in the jewelry itself.  Because whether it's got silver, gold, platinum, diamonds, or other gems, it is worth cash in your hands!  Because of our expertise with all kinds of jewelry, we will offer you the most cash for your valuables.  No tricks, no gimmicks, and no catches!  Therefore, you will have cash right in your hand in mere minutes.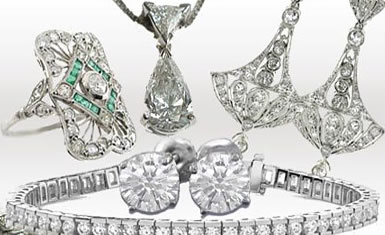 As an Estate Jewelry Buyer Mesa residents, we are actively seeking Rolex, Tiffany, Breitling, Cartier, Audemars-Piguet, Bruguet, IWC, Patek Philippe, and ALL other major brands.
B & B Pawn and Gold is a reputable Estate Jewelry Buyer Mesa trusts, for accurate assessments and the best cash offers possible!!  Come on down and see us today!