Pawn Snap-On Tools

If you have been building on your collection of tools over years, it is not an option to sell them.   Specially if your collection is tailored to a main brand, such as Snap-On tools.  But you don't have to sell them to get cash when you need it the most.  At B & B Pawn and Gold you can pawn Snap-On tools for a stack of cash, pay off the loan and once again have them with you at home.   Come in to our store, and see what our offers can bring you.
Assessments to Pawn Snap-On Tools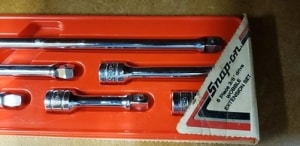 Our assessments at B & B Pawn and Gold are simple, yet thorough.  An associate will begin valuating your Snap-On tools by examining their exterior.  This is to ensure that there are no flaws or major scratches on any of your tools.  After that, they will make sure that any collections that are brought in are complete.  For instance, that your ratchet set has all the metric and SAE sockets to complete the set.
The following items can also help the offer we provide for a pawn loan:
Any receipts that you have from the time of purchase.
Bring along the packaging that your Snap-On tools came in when you bought them.
Make sure you bring your tools in their best condition possible.
Once our assessment of the tools is complete, our associate will refer to the current market value of that set of Snap-On tools.  With that final factor, we will be able to present an accurate and best cash offer possible.
Our assessment on Snap-On Tools, are free of charge, and free from obligation to accept our offer, as well.
Pawn Loan Terms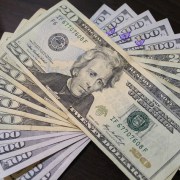 If you accept our offer for a pawn loan, we will need to first complete the paperwork.  To do so, we will need a valid and current Arizona Driver's License, and then a few signatures.  Once that is said and done, we will count out the cash directly to you.
During the time when you pawn Snap-On Tools, they will be kept locked and secured safely in our vault.  The day you come in to pay off your pawn loan, you will happily handed your collection of tools.
All of our pawn loans are for a total of 90 days.  During that time, you are more than welcome to pay off the loan penalty-free.  In addition, if you satisfy the loan before the 60th day, we will apply a redemption discount, lessening your out of pocket cost to retrieve your tools.  However, if you find that you need more time, we can work with you.  If you pay the interest accrued to date by the 90th day, we can rewrite the loan for another 90 days.
B & B Pawn and Gold is the choice to make when you need fast cash when you pawn Snap-On Tools at our pawn shop!