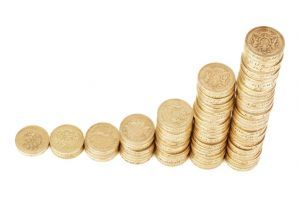 Gold Loans Chandler
Gold is a respected source of barter throughout history. Our country was made more prosperous with this precious metal among other means. B & B Pawn and Gold is here to remind our Chandler customers of the Gold loans that we provide for Mesa residents can also be offered to Chandler residents too. Nothing different about that at all!
How Do Gold Loans Work?
Gold Loans themselves are collateral lending with the gold you own as the bargaining chip to get cash from us. Naturally, the higher the karat in gold, the more we can offer as a loan-to-value. We will secure your gold in our vault until the loan is paid. Once the loan is paid in full, we hand the gold back to you!
B & B Pawn and Gold  have certified associates with the most advanced technologies to authenticate the gold's purity.
First, a hidden stamp is found that indicates the karat. Second, we use a stone that shaves off minute flakes to test. This does not affect the gold jewelry or piece in appearance or weight. After that a drop of acid that is specified for that grade of gold is used. When there is no reaction from the acid, the gold is verified to that particular karat. Then it is valuated on its external appearance and weighed. Finally, the fair market value with all considered, an accurate assessment allows us to make a cash offer for a loan.
What is the Duration of Such a Loan?
Our loan programs have a range of 90 service days. What that means is while you receive the cash from the gold that is lent, you have up to 90 days to repay the loan. We do not charge any penalty fees if paid before or on the 90th day. If an extension is needed to satisfy the loan, all that we require is the interest paid in full. With that paid, our staff can extend the loan for another 90 days. Once done, the gold is returned to you, the rightful owner. If you change your mind and want to walk away from the loan, we can use the gold as the payment.
Gold Loans Chandler Chooses For The Highest Loan Amounts
Getting Gold Loans Chandler for Gold Coins like the Gold American Eagles, and the Gold American Buffalos.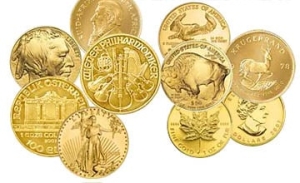 Gold Loans for Gold Bars and Ingots. B & B Pawn And Gold will give cash in hand Gold Loans using your gold bars as collateral. B & B Pawn And Gold take from the most common mints and refineries such as:
Credit Suisse Gold
Pamp Suisse Gold
Royal Canadian Mint Gold
Australian Perth Mint Gold
Engelhard Gold
Johnson Matthey Gold
There are additional types of gold bullion to consider, so visit our store today for a no-cost assessment of your gold.