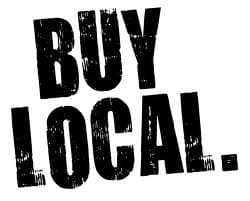 We Sell Everything in Mesa!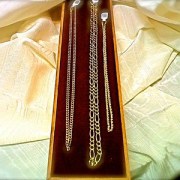 Having been one of the top pawn shops in Mesa for over a decade, we've accumulated an inventory so vast of everything you could ever imagine.   Here at B & B Pawn and Gold we also sport an eBay store that reflects all of the inventory in our store.  And there you can find some of the many items we have.
We don't list all of our items on there, such as power tools, so you'll have to come visit us to truly see what we have to sell.  However, everything in that eBay store is inside B & B Loan. Therefore, if you'd like to purchase in person, just give us a call and we'll put anything we sell aside for you!
Here's a brief overview of all the things We Sell from our Pawn Shop in Mesa:
Where Does B & B Loan Get its Immense Inventory?
Through over a decade of helping our customers in times of financial disparity through Pawn Loans, Auto Title Loans, Pawn Shop Services, and Buying services. We've not only helped the dedicated communities of Mesa, Apache Junction, and Gold Canyon, but have slowly retained items of value in our store.  This has allowed us to pass down the savings to our customers while also being a great asset to this community.  That's why we sell the items we buy from customers back to the public, without the insane retail price tag hanging off of it.
Conveniently located off of Main Street in Downtown Mesa, and with us being open 7 days a week, customers are stopping in every day! Whether it's selling, pawning, and buying items from us, ensuring that we sell the inventory we have acquired off to you, our loyal customers!
What this also means is that we have a huge turnover of inventory on a weekly basis throughout our store.  You might come by today, and see entirely new items on our shelves come next week!  With the large quantity of items we buy, sell, and pawn, you'll never know what kinds of items you'll see.  Heck, we've even bought and sold medical equipment such as wheelchairs and other specialized accessories!  If you're looking for some Christmas ideas, or even just something for yourself, come pay a visit to the best pawn shop in the city of Mesa: B & B Pawn and Gold.
Come pay us a visit today, if you'd like help on finding us visit our Contact Us page or just give us a call if you're looking for a specific product and one of our lovely associates will take care of you.