Sell Brass Cornet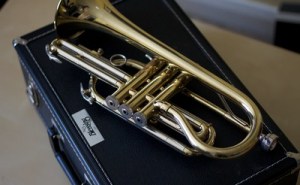 Are you in need of cash and tired of staring at your horn collecting dust in your closet? Bring it into B & B Pawn and Gold to sell brass cornet for best cash offer! We are known in the east valley for putting the most cash in your hand!
The amazing thing about most musical instruments are how well value is retained. The majority of instruments, such as a cornet are constructed from brass and have not changed over centuries. What is even more notable about horns is they continue to expand the genres of music they are used in today.
Sell Brass Cornet Quick and Easy!
Come into our store with your cornet and an associate will start the process. First, they will make sure that it its in fine working order. After that, they will look at the outer exterior of the instrument and its condition. Furthermore, they will check the fair market value of your horn to offer an accurate and fair cash amount.
When an offer is accepted, we'll need a signature for the sale and put cash in your hand. At last, you can be in and out the door in as little as 10 minutes!
We Buy More Brands of Cornets by Far!
We find that all brands are instrumental in bringing music and cash! So, if you are needing some cash or just want to clean out your closet, sell us your cornet! We are not limited on brands or the metals they are made from to buy.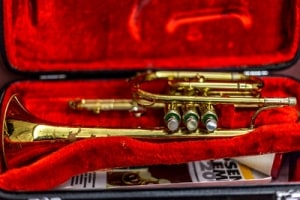 For instance, we buy the following brands:
Besson….and more!
B & B Will Buy, Sell and Offer Pawn Loans on Musical Instruments for the Most Cash!
Yes…We buy all kinds and brands of musical instruments all the time! Whether they are brass trumpets, trombones or tubas. In addition, we also buy flutes, bongos, guitars, violins and drums. In the end, if it can hold a note, B & B Pawn and Gold will buy them and give you cash!
Moreover, we not only buy musical instruments, we sell brass cornets, guitars, saxophones and more as well! Need a short-term loan? Secure one with B & B Pawn and Gold using a valuable as collateral.