Looking for a Trusted Jewelry Buyer Mesa Offering You the Most Cash Possible?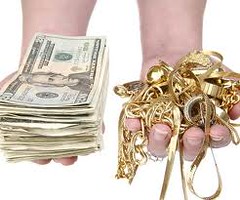 Jewelry is truly a beautiful thing. It is a symbol of wealthy and prestige; a testament of fashion and taste. However there are time when you need to part ways with your jewelry. Rather than just throw away jewelry, come to B & B Pawn and Gold. We're a Jewelry Buyer Mesa locals trust and here's why:
As the Jewelry Buyer Mesa Residents Trust, We Offer Our Experience
Having experience in appraising jewelry is what makes a jewelry buyer sought after among their peers. We at B & B have a combined experience of 3 decades courtesy of our staffing. This means there is always someone to trust in getting the most loan-to-value on your jewelry.
Why Let B & B Pawn and Gold Be Your Jewelry Buyer Mesa?
We do love to have jewelry and we love them SO much, we're offering cash for these works of art. Because of our love for these works, we've taken many forms of them: necklaces, earrings, rings, brooches, tiaras, and more! We'll even take in estate jewelry; yes, we are an estate jewelry buyer!
What Else Is Needed?
Simply bring your jewelry along with all accessories that come with jewelry. This helps with the authentication process. Also bringing the original receipt and packaging also helps, along with the customer's Arizona State-issued ID (usually a Driver's License). We'll inspect the piece and offer a payout for this work. Should you accept, you get the money in moments, after filling out paperwork to go with it.
What is the Difference Between Buying and Pawning Jewelry?
That is an excellent question. Here is the answer: if you want us to buy your jewelry, it is a permanent purchase. Meaning when the transaction is complete, the transfer of ownership falls to us. After all, we did pay for it. HOWEVER, if you would like to still have ownership AND the money, then you would need to PAWN Jewelry, not have us buy it. We're happy to oblige either way!
https://www.bandbloan.com/wp-content/uploads/2023/04/51734741960_ca49d30636_w.jpg
201
399
turkreno
https://www.bandbloan.com/wp-content/uploads/2018/11/logo-1.png
turkreno
2018-02-23 11:19:31
2023-07-20 16:50:21
Jewelry Buyer Mesa