We're Here to Provide the Best Service Mesa Has to Offer
Mesa is a very special place to many.  It has a wide-ranging rural atmosphere, despite being part of a metropolis.  It is known to most residents as the "East Valley".  In addition, Mesa also houses a good deal of unique attractions and businesses.  B & B Pawn and Gold is one of these great businesses.  Because we offer so many different services, we've become an integral player in the city of Mesa and as a result have tapped into almost every industry.
We exist to help our customers as best as possible whether it be with an auto title loan, or to pawn or sell some estate jewelry.  This requires us to be a versatile option for shoppers and sellers alike.  As a result of this approach, we are the premier pawn shop in Mesa and live to serve/help our customers in need.  It's a celebration of this great community!  And why day after day, we provide the Best Service Mesa can rely on!
B & B's Pin Drop on Mesa's History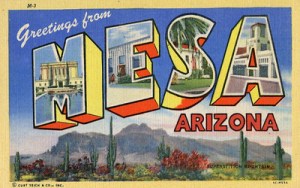 As the leading pawn shop in Mesa, B & B Pawn and Gold has been in business for over a decade.  It has a rich history dating back two millenia!  The city of Mesa saw major changes over the course of its development.  The Hohokam or 'The Departed Ones' were Mesa's first residents.  In their creation of the Canal Systems, they established solid footing and knowledge of its general landscape.
Centuries later, this region also became the second home of the Mormon community.  Mesa was "christened" as a city and early settlers made their home atop the mesa which overlooks the northern territory.  Finally, thanks to modernization, tourism, and even a few golf courses, Mesa has become a breathtaking rural haven which many call home.  It's even become a popular resting place for the infamous Arizona snowbirds.
Business Landscape in Mesa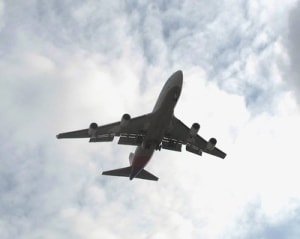 One example of a thriving business in Mesa are the facilities of the Banner Health System.  In addition to Banner, some people acquire employment in the public school system while others work for Boeing in their manufacturing facility.  B & B Pawn and Gold is proud to a be a part of the best service Mesa businesses provide.  It would be unwise to underestimate the city of Mesa.  It is home to a great many local businesses, restaurants, retail stores and hosts a hip downtown scene.  There's everything you need and more in the great city of Mesa, including our premier pawn shop B & B Pawn and Gold.
A Natural Place to Feel at Home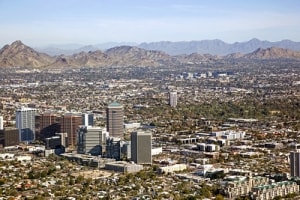 In the same vein, most of Mesa's upscale urban feel is a solid depiction of how its residents live with the best service Mesa.  The city is interestingly rural as well and offers a feeling of 'coming home'.  It's safe to say that a large majority of East Valley residents live here.  Mesa is the second largest city in the Phoenix valley and third overall in Arizona, after Tucson.
B & B Pawn and Gold can easily become a home away from home for residents in the business of buy, selling or pawning.  In all its diversity, Mesa is a tried-and-true home for B & B Pawn and Gold and the Best Service Mesa knows and trusts!
To sum it up, there's a little slice of heaven for everyone in Mesa!  We embrace it as our own hometown and with arms wide open.  Visit our pawn shop, or live chat with us today, and take advantage of one of the places that provide the best service Mesa has!