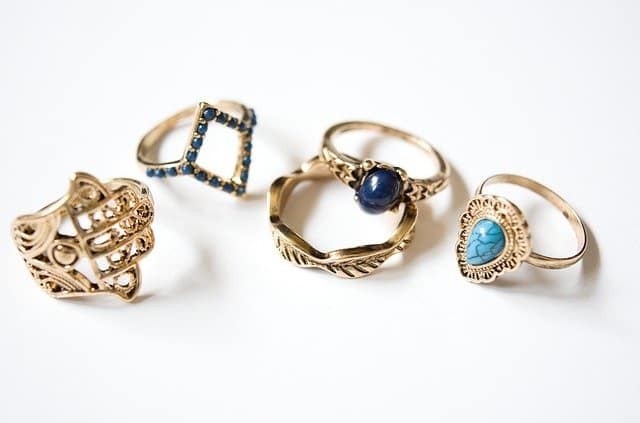 The Pawn Estate Jewelry Mesa Store Is the Place To Be For Your Jewelry!
Mesa's leading Pawn Shop has been providing  Estate Jewelry Pawn Loans for more than 10 years.  This is the place to pawn estate jewelry Mesa residents can rely on for the most cash possible!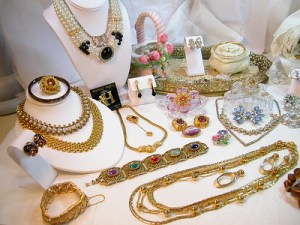 What is Estate Jewelry Anyways?
Estate jewelry is loosely classified as any type of jewelry previously owned by an estate.  Many people commonly refer to it as antique, vintage, and period jewelry.  Subsequently, it's rarely accompanied by receipts or authenticity papers, often dating back hundreds of years.  B & B Pawn And Gold recognizes the sentimental value you may have of your antiques.  Therefore, one of our friendly trained staff members will correctly appraise and authenticate your antique pieces, gold or diamonds.  For a clear definition of Estate Jewelry, click this link: Estate Jewelry.
Why Pawn Estate Jewelry Mesa Residents May Ask?
For years we've assessed this type of jewelry, keeping a close eye on the diamond industry as well.  B & B Pawn And Gold offers significant pawn loans for previously owned and new estate jewelry.  We do free appraisals on your jewelry and are able to turn your valuables into cash within minutes.  There is little need to part with your cherished keepsakes when you can get an Estate Jewelry Pawn Loan from us.
B & B Pawn And Gold is a full service Pawn Shop and collateral lender.  Through the years we've earned and retained the business of innumerable satisfied customers.  They turn to us time and again to buy, sell and even pawn estate jewelry Mesa.
Types of Estate Jewelry That You Can Pawn For Cash
B & B Pawn And Gold offers Estate Jewelry Pawn Loans for new or vintage diamonds, watches and semi-precious stones.  We take in designer jewelry, gold, silver and platinum.  Making estate jewelry pawn loans on individual items is our specialty!  We're ready to take in the entire lot as well, and always loan the most cash on your estate jewelry.  To sum up, facilitating pawn loans on 10, 14, 18, 22 and 24K new or vintage estate jewelry makes us proud.  We actively seek fine brands like Rolex, Tiffany and Cartier, along with other watches and unique jewelry of value.
It's Easy To Pawn Estate Jewelry Mesa Residents
The process begins with you bringing in your jewelry to our pawnbroker for an assessment.  First they will locate the hidden hallmark stamp on your jewelry, and then conduct an analysis by retrieving flakes to verify its purity.  This process is simply using a touchstone to retrieve samples to use with our test kit.  This keeps your jewelry out of harms way and does not affect the visual appeal of your jewelry.  After the precious metal's fineness in confirmed, your jewelry is weighed, and the spot price is confirmed.
If your jewelry has a diamond setting, the diamonds are valued separately, and according to the 4 C's of diamonds.  After that, the current market value of diamonds of the same quality is taken into account.  Once both assessments are completed, they are added together and a cash offer is presented to you.
All assessments to pawn estate jewelry Mesa residents are free of charge.  And, there is never any obligation to accept our cash offer.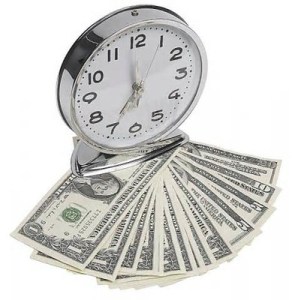 Terms To Pawn Estate Jewelry Mesa Can Rely On
All of our pawn loans are written for 90 days.  If our offer is accepted, we will keep your jewelry safe and secure in our locked vault, waiting for your return.  Once the loan is paid in full, our pawnbroker will retrieve your jewelry and hand it back directly to you.
You can pay off the loan at any time during the 90 days of the contract.  There are no fees or penalties for paying your loan off early.  As a matter of fact, we will reward you if the loan is satisfied prior to the 60th day, by deducting a redemption discount.
B & B Pawn and Gold does understand that sometimes it's impossible to meet the balance of the loan by the 90th day.  All you need to do is come in and talk to us, and we'll help you in any way we can.  If you are needing to extend the time for another 90 days, all you need to do is pay the interest accrued to date, and we can write up the loan again for another 90 days.  And we can do this as many times as you may need.
Finally, pawning Estate Jewelry has never been easier than at B & B Pawn and Gold, your Pawn Estate Jewelry Mesa location.  If you are looking for accurate assessments, and the highest offers possible, you have now found it.  B & B Pawn and Gold is the place to pawn estate jewelry Mesa residents!