Pawn Bicycle in Mesa!
The Best Pawn Shop in Mesa!
If you're in a bind, and need fast cash, B & B Pawn and Loan is here to help you. We offer the most cash possible every time on the collateral of your pawn bicycle Mesa residents! Peddle on down to our store and we will ring your bell and put cash in your hands!  As Mesa's top pawn shop it is our pleasure to give you the best offer possible, and turn that offer into cash quickly! If you wish to add more cash to value, bundle your bicycle helmets with your bike.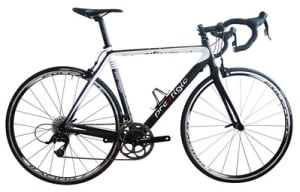 It Starts With An Assessment to Pawn Bicycle Mesa Residents
Getting a bicycle pawn loan is very simple.  Bring your bike in and one of our appraisers will give you a free, no obligation cash quote in minutes.  We're here to help offering the most cash possible on a secured bike loan.  First the make, model and working condition of the bike is confirmed.  After that, the bikes condition is looked at.  The visual appeal of the bikes look always puts more cash in your hand.  So whether you're in Mesa, Tempe, or Chandler, come pawn your bike with B & B Pawn and Gold and get your cash in minutes.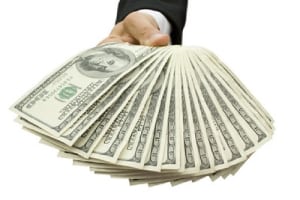 The Terms of the Loan When You Pawn Bicycle Mesa
In Arizona, it is state law that pawn loans are due 90 days from the date of signed contract.  And, with this being a collateral loan, we will keep your bicycle safe and secure at our facility for the duration of the loan.  Our customers are always welcome to pay prior to the contract ending, without concerns of any penalties for early payment, when you pawn bicycles Mesa.  In addition, we will deduct a redemption discount from the total amount due, if the loan is paid in full prior to the 60th day of the loan.
However, if it is a struggle or just impossible to pay off the loan in full on the 90th day, we can work with you!  All we require is to pay the interest due and we can extend the loan based on the remaining principal for another 90 days!  As long as the interest is paid, we can continue to rewrite the contract as many times as you may need!  Or you can choose to relinquish the bike to B & B Pawn and Gold, and have no further obligation to pay the loan.

Will You Take All Bicycles?
Although there are several types of bikes you might own, you can get cash in your hands when you pawn bicycles Mesa residents with B & B Pawn and Gold. We offer loans for road bikes, mountain bikes, beach cruisers & etc.,  If it has two peddles and brakes, we have cash to offer you! Therefore, just bring your bike into our store for a quick, accurate appraisal, free of charge.
Click on the live-chat on the bottom right of your screen and an associate will be right with you.  We will answer any questions and save you time spent in the store by starting the paperwork.  Or just complete our loan application down below to pawn bicycle Mesa residents.  After it is submitted, you will receive a response in your email within 20 minutes, that will even include an estimate of cash we can lend you. Once you arrive at our store, mention the live-chat to start back up where you left off.
B & B Pawn and Loan…gratefully serving the communities of Mesa, Chandler, Tempe and Gilbert with the best pawn loans  for more than 10 years!  Come on in and see us for a free assessment to pawn bike for the most cash possible!