The Place to Pawn Gold for Cash in Mesa!
 The reason B & B Pawn and Gold is the number one pawn shop Mesa trusts is that we we pay the highest cash value on gold coins, jewelry, necklaces, bracelets, and scrap gold!  Come in and get a free, no obligation quote on your gold jewelry and gold items to get your cash in minutes!  Our pawnbrokers take extra care when valuating your gold items.  No matter whether gold bullion or gold jewelry, we perform both a visual and hands-on inspection to make sure we maximize the cash you take home.  If you need to pawn gold in Mesa, Tempe, and Chandler, then you've come to the right place.
From white gold to rose gold to yellow gold, 10 kt to 18 kt, B & B Pawn and Gold will pawn any and all gold you bring through our doors!  Our gold loaning process is quick and will have you out the door with cash in hand in as little as 5 minutes.  Every piece of gold jewelry goes through a detailed inspection to make sure we're paying the max amount of cash available to you.  Our pawn gold prices are updated frequently to ensure that you get paid fairly for your gold jewelry, gold coins, or scrap gold.
We Pawn Gold Coins and Gold Bullion Too!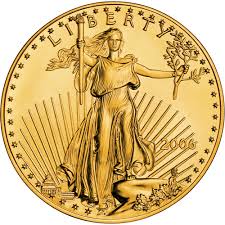 Our pawn shop has been making pawn loans on gold coins for over a decade, so if you have a collection of gold coins but don't know where to go, B and B Pawn and Gold is waiting for you. We accept various types of gold coins like the American Eagle coins, Gold American Buffalo coins, the Canadian Maple Leaf, the South African Krugerrand and the Gold Mexican Peso. If you'd like a cash loan on your gold coins, then give us a call today!  We can pawn your coins seven days a week, and even get you a free quote by phone or using our live chat at the bottom of the page.
We also pawn Gold Bars and Ingots! B & B Pawn And Gold will give you a pawn loan using your gold bars as collateral.  We will pawn on the most common mints and refineries such as:
How Can I Get A Gold Loan Today?
A pawn loan is a helpful strategy for getting access to quick cash in exchange for personal collateral.  It is often referred to as a "secured loan" or collateralized loan. Pawn loans have existed since almost the dawn of humanity before credit and income checks were even a thing.  This means there's no delay in getting cash like there would be from a financial institution.  With no credit check, and no income required, a pawn loan is an instantaneous way to get cash in hand.  Pawn loans allow you to access the normally illiquid equity in your valuable items.  Similarly if you visited to many garage sales.  Here's how it works:
You bring your valuable items that you'd like a loan on,
We perform assessments utilizing everything from: previous knowledge/experience, observable condition of the commodity, various functionality tests and current market comparisons,
We make you a cash offer based on all of these variables combined,
You accept our offer (because we pay the most cash in all of Mesa, Tempe, or Chandler!),
Upon acceptance of our offer, we prepare the contract (3 mos/90-days), take a few quick signatures and hand you your cash!
Yes, it's that easy!  The cash you exchange for today buys you time to get out from whatever pinch you're in.  This is how we help hundreds of customers each week to get them the money and non-discriminatory support they need to keep going.  If there comes a time you are in a place to repay your loan early, no problem!  There are no fees for early payment and your interest becomes pro-rated after the first 60 days.  We are here to serve Mesa citizens and our community residents in the most flexible, reasonable ways.  Give us a chance to help get you through your tough times.  We guarantee you'll be satisfied with our services, and that you'll always find a friendly face to come to.
We proudly serve and assist our Mesa clientele along with the surrounding cities of Chandler, Tempe, and Gilbert.  Providing to our communities has happened since the beginning and still occurs today.  So if you need cash quickly and have gold to spare, then stop by B & B Pawn and Gold! Come see us at our Pawn Gold Mesa location today and feel the rush of cash for your when you pawn your gold today!