Sell Paint Sprayer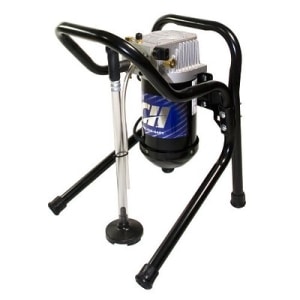 When it comes to paint sprayers, there are three types to choose from.  Their are airless, high volume low pressure (HVLP) and pneumatic or compressed sprayers.  No matter what kind that you have in your garage, they can make a long and tedious job, take less time with a professional touch.  Although, during financial hard times, they can also provide you with the cash you need.  No matter what kind of paint tool you have, B & B Pawn and Gold offers the most cash possible, when you sell paint sprayer to us!
Sell Paint Sprayer to B & B Pawn
At B & B Pawn and Gold, you can sell paint sprayer of any kind to us and receive the best offer possible.  We are very familiar with all three kinds and will gladly buy them from you.
To make you an offer, we must first assess the value accurately of your sprayer.  Our associate will begin by examining the exterior of the sprayer for its aesthetic appeal.  After that, we will connect and power it up to verify that every thing functions correctly.  Finally, we will look up the current market value, and then present our cash offer to you.
B & B's assessments on paint sprayers are free of charge and are also free from obligation to accept our offers. 
Tips to Get the Best Offer Possible
At our pawn shop, we believe on presenting the best cash offers, as well as advice on how to get the best cash offers.
With that said, here are some helpful hints:
Bring in your paint sprayer in its best possible condition, inside and out.
If you have the case or original packaging, and/or the receipt from purchase, have them with you as well.
In addition, make sure that you have all the accessories that came with the sprayer to ensure your assessment is on a complete tool set.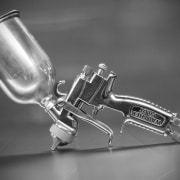 Brands of Paint Sprayers We Buy
Even if you do not see your brand of sprayer listed below, please bring it in nonetheless.  Whether it is an airless sprayer, a pneumatic or a HVLP, we gladly assess and make offers on almost any brands brought in to sell paint sprayers.
Accepting Offer to Sell Paint Sprayer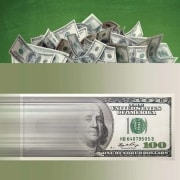 When our pawn shop buys anything, we need a few things for you to provide to complete the paperwork.  First, we will need a valid and current Arizona Driver's License, followed by a few signatures.  After that, we will be counting out the cash directly to you.  The entire process from beginning to end, can take as little as 10 minutes.  Because we value time as well as your items!
Pawn Paint Sprayer Instead of Selling
Considering the investment you have made thus far, selling your paint sprayer may not seem like an option you are fond of.  For just about the same amount, we can offer you a pawn loan.  In the end, once the collateral loan is satisfied, we will gladly hand your paint sprayer back to you!  Our pawn loans are for 90 days, and for the duration of the loan, we secure your paint sprayer in our locked and secure vault.
If this seems like a more viable option to you, please ask a staff member for more details!
B & B Pawn and Gold is here to help you get the cash you need fast!  Whether you come in to buy, sell or pawn valuables, you have found why Mesa Residents relies on our pawn shop for its services!