When It's Time for Some Quick Cash from Watch Loans Mesa Locals Go to B & B Pawn and Gold!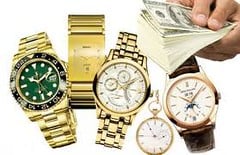 What is It About Watch Loans Mesa Residents Get the Cash They Need?
The reason why B & B Pawn and Gold is THE Watch Loans Mesa location, is that these types of loans are an ideal way to get some quick money from a very easy to reach source. Simply stop by B & B Pawn and Gold with your timepiece and we will offer you cash on watch loans Mesa residents on a 90 day loan. If you like that offer, you walk out PAID in moments.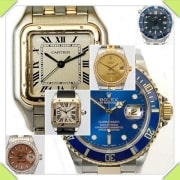 So What is It About Watch Loans Mesa Locals Prefer Over Selling Outright?
Buying a watch from a customer outright simply pays less than having a watch loan. So if you're looking to get the most value for your watch, then watch loans will be the best option for your needs. Also, unlike buying it outright, you CAN get your watch back should you pay the loan early or on time.
If you would like to know more about our Pawn Loans either click on the link, or click on the bottom right of our screen. A customer assistant will be happy to answer any questions you may have on our live-chat.  And if you wish to continue, they can even begin the process online, to be continued once you arrive at our store with the watch.

Any Particular Types of Watches You Accept as Part of This Loan?
Usually the ritzier the watch the better the loan payout. Our store accepts most watches out there to date. But if you are in need of higher payouts, then having the original packaging, original accessories and original receipt to verify purchase is a bonus. There are plenty of pretenders out there, so we have to keep an eye out for them. Regrettably, we can't accept basic style watches or kid watches. You wouldn't get much dollars for the Dora watch anyways. Here are some of the heavy hitters when it comes to the Watch Loans Mesa denizens enjoy:
Rolex – Breitling – Bulova – OMEGA – Tudor – Patek Philippe – Audemars Piguet – Panerai – Armin Strom – Bovet – Tag Heuer – and more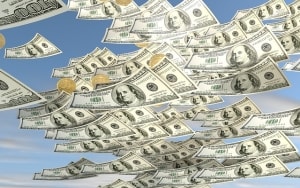 So, Why B & B Pawn and Gold? Why Go There?
B & B Pawn and Gold has served the Mesa, Chandler, Tempe and Gilbert cities as one of the go-to places for fast cash solutions. So if it's time for you to get some cash under your belt, then stop in to B & B Pawn and Gold today, and see why for Watch Loans Mesa suburbanites go nowhere else! Our friendly staff is here to help you if you have questions, or use our online chat feature if you like to have an idea of what to expect from our loans. We look forward to your business!