Sell Power Garden Tools for Fast Cash
Instead of letting your tools collect dust in your shed, why not sell power garden tools you no longer use and put some extra cash in your pocket?!  Specially when you have a pawn shop like B & B Pawn & Gold to buy them for cash on the spot.  And by doing so, you will have cleared out items you no longer need, while putting them back in circulation for someone else to put them to use.  So, come on down to B & B Pawn and Gold and get the most cash possible when you sell power garden tools to our store.
Accurate Valuations to Sell Power Garden Tools for the Most Cash!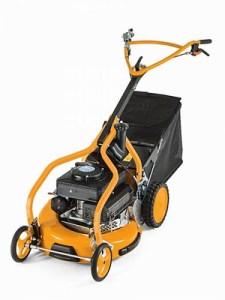 B & B Pawn & Gold cannot be beat when it comes to valuating your power tools.  Whether they are gas or electric, will determine how extensive the valuation is.  Nonetheless, we will determine its value efficiently and offer you the the most cash possible to sell your power tools to our store.
Our valuation will start with examining the exterior of the power tool.  This is to ensure that there is not excessive wear and tear on the power tool that will affect its market value overall.  In addition, our associate will inspect and confirm that all mechanical functions start and run appropriately.  If your power tools are gas and oil operated, we will ensure that there are no constrictions or build up keeping their flow through their lines.  Once we complete the assessment,  we refer to the current market value of that make and model.  All of this allows us to present you with an informed assessment and the highest cash offer possible.
*Our appraisals are free of charge, and there is no obligation to accept our cash offers. 
We Buy These Power Garden Tools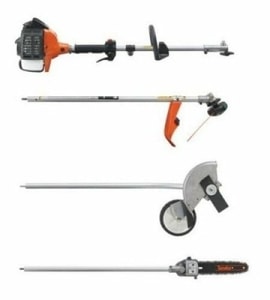 Whether they run by electric batteries, power chords or a mixture of gas and oil, we gladly put cash in your hands when you sell power garden tools to us:
Lawn Mowers
Leaf Blower/Shredder
Rototiller
Pressure Washer
String Trimmer
Planer
and more!!
Click on the bottom right to engage with an assistant via live-chat.  They will be happy to answer any questions your may have.  In addition, you can get the process started on-line before you even arrive at our store to sell power garden tools at B & B Pawn and Gold.
Pawn Loans on Power Tools
If you are in the need of cash, but not ready to sell your power tools, we do offer power loans on them.  Although, our valuation will offer a little less for a pawn loan than to outright sell it.  However, you will have 90 days to satisfy the loan, and have your tools back in your possession.  If you are interested in this option, contact us by phone, text, live-chat or ask our associate at our location when you arrive.  They will be happy to explain what that entails, the interest rates and how a pawn loan works.
The Pawn Shop You Can Trust
B & B Loan & Gold is an established and accredited pawn shop in the east valley.  Serving Mesa, Tempe, Chandler & Gilbert, we continue to offer our communities viable access to the most cash possible.  In addition, you can shop for quality items at affordable prices either in our store or from our listings on eBay.  Here are some other services we provide: