The Coin Buyer Mesa Relies On…

A Coin Buyer Mesa can Learn from…
As your local Mesa Coin Buyer, B & B Pawn and Gold has been the place Mesa trusts for over a decade whether in Mesa, Chandler, Tempe, and Gilbert.  Over time we've become an accredited coin dealer and coin shop paying top dollar for gold coins, silver coins, rounds, and much more.  Furthermore, our well trained associates accurately appraise your coins so you get awarded the top cash dollar you deserve!
Paying Cash for Coins for A Decade!
First off, there are two primary ways to value coins whether gold, silver, or antique.  When you bring in your bullion coins or rounds, our pawnbroker will identify the classification of the coin: bullion or numismatic.  As a bit of a disclaimer with most coins, even old ones, bullion value is an uncommon occurrence.  That's due to the mixture of alloys with the precious metals used.  More often than not it's rare for these coins to be worth a large sum of money just because of their age.
Bullion value applies to silver and gold coins with few special attributes outside of the metal that makes up the coin.  How this works is mainly having a knowledgeable associate that is able to assess the purity and the quantity of the gold and silver in the coin.  Moreover, bullion value centers on the weight of the precious metals inside of it.  Consequently, as the top coin buyer Mesa relies on, we can pay a fair value based on the three most important factors: Purity – Weight – Current Spot Price.
Numismatic is the second value indicator.  And, the knowledge and skill of these assessments take a lot of time and research.  In short these coins are typically classified as rare, unique or old coins.  This means, as a collectible it has far more value than the metals contained inside of it.  To clarify, coins with numismatic value are very rare.  Many old or foreign coins typically don't hold this level of value.  Above all, the scarcity of these coins takes an experienced buyer who is truly knowledgeable to assess them.  Therefore, we suggest that you take your numismatic coins to a reputable coin dealer, that can take the time and do the research to conclude an accurate assessment, and present an offer accordingly.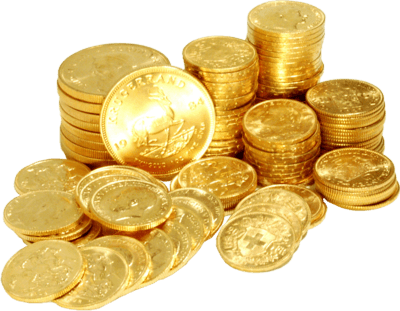 A Coin Buyer Mesa Knows and Trusts!
To sum up, B & B Pawn and Gold proudly serves the valleys of Mesa, Tempe, Chandler, and Gilbert as your local coin buyer Mesa residents!  We've been at it for over a decade and are always doing our best to get the most cash for our customers.  We're committed to staying on top when it comes to buying your silver, gold, or rounds.  Treating you with respect and sharing knowledge along the way.  In short, come visit us, or try using our online chat feature if jumping out of your chair just isn't your style.