Auto Title Loan Mesa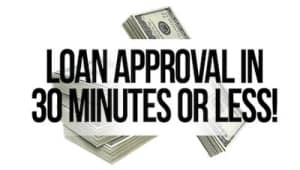 Are you needing a lot cash quickly?  No need to stress yourself out when you have B & B Pawn and Gold on your side.  Because we are not just a pawn shop.  One of the many services we offer at our store is title loans.  And we provide the best offers possible with an auto title loan Mesa resident.  In alliance with Phoenix Title Loans LLC, we can put that cash in your hands, and you can drive your car while the loan is being paid.  As a result, you will relieve your stress and get enough cash to get your finances back on track.
We offer auto title loans on the following vehicles.
Cars – Trucks – SUVs – Jeeps – Minivans – RVs – Motorcycles – Collector Cars – Boats – Planes – Mopeds – Trailers – and more!
If it has a title and is considered a transportation, we can present an offer and turn it into cash in as little as 45 minutes.
The Amount You Get with an Auto Title Loan Mesa Residents!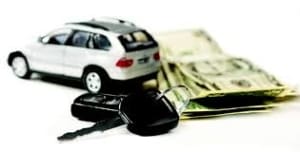 The criteria of an auto title loan Mesa, is completely different from a bank loan.  An auto title loan utilizes the value of your vehicle and turns it into cash with a secured loan.  So consequently, if you have bad credit, or no credit at all, you will not be denied a title loan because of it.  The vehicle itself is the security.  Therefore, the cash loan is based on the make, model and condition the vehicle is in.  So, it is best to bring your vehicle in its best possible condition inside and out to increase your offer.
We do have title loans available for credit problems, fixed incomes, students and more.  Whether you are looking to lower your current interest rate on a title loan, or if you are just in a tight spot financially, we can help you.
Click on the bottom right of the screen to reach one of our assistants via live chat.  You can get answers to the questions you have, and even begin the paperwork prior to arriving at B & B Pawn & Gold.
Take advantage of submitting our Online Title Loan Application and receive a response via email in 20 minutes or less!
The Benefits of An Auto Title Loan Mesa Can Rely On
There are quite a few advantages of getting an auto title loan Mesa to get the cash you need.  They are the following: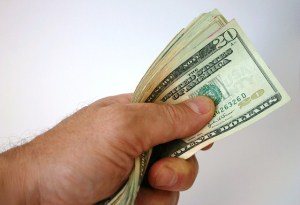 You get the cash you need and get to continue driving while you are paying the loan.
There are options to choose from to repay the loan.

Make only the minimal payment covering the interest.  You can either pay the principal at the end of the contract or extend the terms of the loan at that time.
Pay as much as you can afford monthly that will cover the interest, plus pay towards the principal.

You can pay off the loan at any time, without incurring charges or fees for early payment.
The interest rate varies, depending on the amount of the loan.  This was legislated by the state and is in the Arizona State Statutes.
B & B Pawn and Gold continues to provide Mesa residents with more ways to get the cash you need quickly!  Come in and see what offer awaits you for an auto title loan Mesa residents today!