Sell Apple MacBook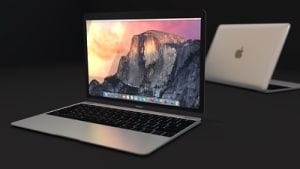 There are many societal, political, and economical issues that seem to be numerous these days. One benefit that is not discussed near enough is the large proportion of citizens worldwide that are seeking higher education at colleges and universities.  We see this to the greatest degree in the Mesa and Tempe area with the tens of thousands of students attending Arizona State University.  This has brought with us an immense surge in the purchase of laptops; both old and new. It's an absolute requirement for this education.  What has found itself at the very peak of popularity are Apple MacBooks.
It is important to note, these laptops come with an unsurprisingly high dollar value in the thousands; however, their lifespan of a few years and high resale value keeps them at the pinnacle of popularity.  As is common with technology, it'll eventually be time for students and regular people alike to want to either upgrade or buy a different laptop. It's a shame if those thousands of dollars went to waste.
At B & B Pawn and Gold, we know the value of Apple MacBooks and are happy to offer a solution to these students – sell Apple MacBooks for cash to us!  Let's take a look at how you can turn your old technology into cash for your upgrade, or simply because you've graduated.
Selling Apple MacBooks – The Process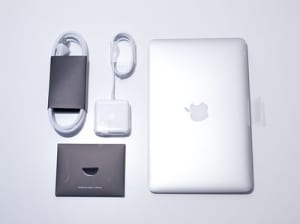 We pride ourselves at having only the highest trained experts in Mesa, Tempe, and Chandler; making our process extremely expedited lasting only a few minutes.  During this time, our associates will evaluate the true depths of your laptop to ensure that you're getting the most accurate and fair cash value for your laptop when selling it.
First and foremost, it starts with you bringing your Apple MacBook plus charger down to our Mesa pawn shop.  What's obviously vital to resale is the functionality of each and every capability these laptops have.  Our associate will begin by testing these services like playing video, connecting to the Internet, downloading programs, etcetera.  Typically, this is quick and simple.  The physical characteristics of the MacBook are evaluated thoroughly. This evaluation includes measuring the wear and tear of the keyboard, the rear, and if the screen has any damage whatsoever.
When selling Apple MacBooks, this plays a large part in the ultimate cash value.  Lastly, with the assistance of the specific model number, we'll use the Internet to assess what the rest of the world is buying and selling Apple MacBooks for. We do this to ensure that your cash value is as accurate and fair as possible.
Getting Cash in Your Hand
All of these criteria culminate in a cash offer that our associate will offer you.  In the vast majority of cases throughout all of Mesa, Tempe, and Chandler, our cash offer is the highest.  Upon acceptance, all that's required is a few signatures and we put cash directly in your hand.  No checks and no nonsense whatsoever.  If you're looking to sell your Apple MacBook, B & B Pawn and Gold is a pro at getting you your cash as fast as possible.
We've been helping customers in Mesa, Tempe, and Chandler; maximize the cash value of their Apple MacBook for over a decade. Don't settle for less than the best! We will ensure that your Apple MacBook buyer is a professional you can trust. Come get a free quote today.