The Gold Coin Buyer Mesa Relies On!
Even though our monetary system has not been defined by the "gold standard" since 1971, a gold coin holds its value!  In the last 30-40 years there has been a large increase to invest in gold coins.  Besides the obvious appeal, it is an element that is uncommon yet practical.  As a result, gold coins have the least fluctuation in their value, maintaining they are "worth their weight in gold".   When financial stress seems to have no end in sight, selling your coins offer financial security within reach.  B & B Pawn and Gold can help your worries disappear! Bring your coins down and let us be your gold coin buyer!!
Authenticate Your Collection Accurately with Professional Gold Coin Buyer
At B & B Pawn and Gold we do not use chemicals to measure the purity of your gold coins.  We truly take being a gold coin buyer seriously.  Therefore, we have the Sigma Metalytics Tester  to measure the quality and purity percentage of each coin!
It scans bulk precious metals, penetrating them deep within with electromagnetic waves.  The tester literally takes one second to scan a gold coin.  In fact, there is no need to remove numismatic coins from protective cases or bags. The appraiser selects the settings according to the precious metal and  purity expected.  An electrical current is sent through the metal, measuring if any or resistance occurred, and if so, the amount.  It immediately reveals the purity precisely and is a trusted appraisal tool!
After that, the valuation considers the coin's "strike" (aka, in the minting process), the coloration, eye appeal, any element exposure and any dents or scratches.  If your coin has any certification of authenticity or proof of purchase please present them with the coin.  Finally, the fair market value of the gold coin(s) are a point of reference for our associate to present the highest cash offer possible!!
B & B Pawn and Gold's coin valuations are free of charge, and there is no obligation to accept our cash offer!  

Cash in Your Hands Within Minutes from Your Gold Coin Buyer!
When arriving to B & B Pawn and Gold with your gold coin collection, you will know you are in good hands.  Our experienced and professional staff will direct you to our numismatic associate.  Finally, if you accept the cash offer  proposed, we will require a valid ID to process the sale.  After the paperwork has been finalized with signatures, you'll have the cash in your hand!!  You can be walking out the door with a stack of cash in as little as 10 minutes!
Text us 24/7 at (480) 610-1240 for faster service!
Contact us via live chat at the bottom right and start the process now!  We can get your paperwork started before you even come down.
Your Collection of Gold Coins can Turn into Cash Quickly!
There are two categories for gold coins…
There are the *Gold Bullion Coins  – These gold coins sell for the value of their content of gold, with a minimal 2% – 5% premium that covers the cost of making them,
The second are referred to as **Numismatic Gold Coins – These gold coins are rare and can vary from 30% – 100% depending on the dealer and the current market value of the coin.
Here Are Some Pieces That Our Gold Coin Buyer is Interested In: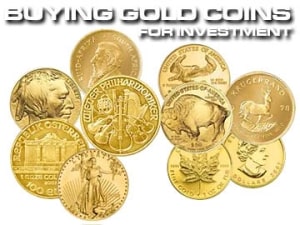 Gold American Eagle – American Gold Buffalo – Canadian Gold Maple Leaf – Chinese Gold Panda – Gold Austrian Philharmonic – Gold Australian Kangaroo –
Gold Britannia – & more!
B & B Pawn and Gold has earned an impeccable reputation that surpasses the other pawn shops by far!!  Moreover the Mesa, Tempe and Chandler communities rely upon us for the BEST cash offers around as a Gold Coin Buyer Mesa residents can rely on!