Sell Air Tools For Fast Cash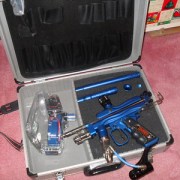 When you need a lot of fast cash, many know that they can sell air tools and accessories is a good way to start!  There are many forms of power tools.  Whether they are battery charged, use a mixture of oil and gas, electrically or fueled by air through a compressor.  Until recently, air tools, also known as pneumatic tools, seemed to rise above when it came their abilities.  But, with great torque came a costly price.  And as technology continues to grow, so have corded and cordless power tools abilities.
Meanwhile, pneumatic tools require investing in an air compressor, which can be quite expensive.  In addition, these tools are limited because of their need to be connected to the compressor.  Therefore, why not clean up your garage and give your self space and sell air tools for cash?  Bring them in to B & B Pawn and Gold today and turn them into cash today!
Get the Most Cash When You Sell Air Tools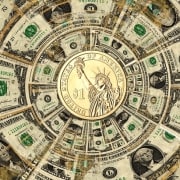 At B & B Pawn and Gold, we valuate your air tools to provide an accurate and honest cash offer.  In addition, we think it is important to help our customers get the most cash possible when they sell their valuables.  Because of this, we have some helpful hints to offer you, before you bring them into our store.
Bring your tools into our store in their best possible condition.
Make sure that you bring along all the accessories the tool came with at the time of purchase.
If you have any receipts, or the original box they came in, bring those along too.
Finally, bring in your air compressor as well.  Because this is a large expenditure and can bring your cash payout to a stack of cash.
Our assessment of your air tools, we will examine the exterior's condition of each tool.  After that, we will connect them ad confirm that every thing is in good working order.  Finally, we will refer to their current market value, and then present our cash offer to you.
Our valuations on air tools are free of charge, as well as free from obligation to accept our cash offers.
Brands of Air Tools We Buy:
Milton
DeWalt
Campbell Hausfield
And more!
Sell Air Tools Within Minutes
If you accept B & B Pawn and Gold's cash offer, we will need a couple of things to complete the sale and hand you cash.  First, we will need a valid and current Arizona Driver's License or ID, followed by a few signatures.  After that, we will count out the cash to you and you will be on your way.  From start to finish, you can be in and out with a pocket full of cash within as little as 10 minutes.
B & B Pawn and Gold is the place that Mesa trusts most to buy, pawn or sell air tools and other valuable items for cash!  Come on down and see what we have to offer you!