Best Laptop Buyer Mesa Can Rely On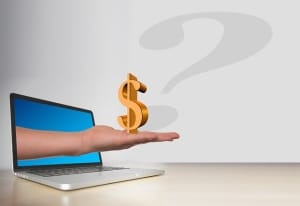 When the time finally comes to sell your old laptop, check us out at the Laptop Buyer Mesa trusts most…B & B Pawn and Gold!  As a trusted resource for buying (or pawning) your old electronics, we're here to help turn laptops into cash instantly, as your laptop buyer Mesa!
Due to the fact that laptops will always carry a certain amount of value, it just makes sense in times like these to have us take a look for you.  Our purchasing and pawning services can be really helpful in a bind. They are hassle-free and much simpler than going to a financial institution.  The fact of the matter is, we are a premier laptop buyer Mesa residents!  Every make and model is a fair shot to put funds in your wallet today.  Bring us your Lenovo, Asus or HP; we'll get you top dollar on it!  We take them all and are proud to serve our community of Mesa, Tempe, and Chandler this way.
B & B Pawn is Your Laptop Buyer Mesa
Laptops are commonplace at home and work just as much as cell phones are.  Having your old MacBook or Dell sitting around doesn't provide any immediate value when you're in need.  This is how B & B Pawn and Gold is ready to serve you!  Helping our customers get the flow they need fast in exchange for your old laptops is a priority to us.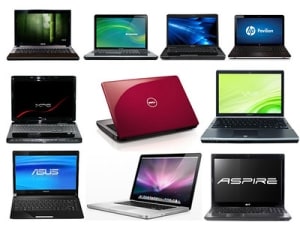 Whether old or new, all laptops are worth something — cash in this case!  Contrary to popular belief, turning your outdated technology into cash money today is totally possible and what we are here for.  If you're reading this and still think your laptop isn't worth any money, bring it down to B & B Pawn and Gold.  We guarantee to put cash in your hands!
What Laptops Do You Buy?
We take all major brands of laptops out there including:
Acer – Apple – Asus – Dell – HP – Lenovo – Toshiba – and More!
Free Assessments to Buy Your Laptop
At B & B Pawn and Gold, we do need your laptop to be 2 years old or newer, and still have a minimum current market value of $150.00. And if you are curious before you come down, you can either click on the bottom right of your screen, and ask on our Live Chat, or complete and submit our online application below.  Either way, you can get a estimated amount you can receive to sell or pawn your laptop.
When it comes to the condition of your laptop, the newer it looks and functions the higher your payout will be.  Original factory boxes/accessories help seal the deal to higher payouts as well, so if you've got them, bring them on down!  When you arrive with your laptop, we do a quick and easy check to make sure the video, audio, cords and connectivity are functional.  After that, some simple paperwork gets completed and presto! Cash in your hands from your laptop buyer Mesa residents!
Where You Will Find at B & B Pawn and Gold
It is most certainly a fact that accessibility matters!  Our Mesa location is easy to locate both on Google and with your very eyes.  Customers needn't go far out of their way to get fast money for their old laptop.  Our pawn shop in Mesa is on the Southwest corner of Main Street and Stapley Drive, near the Sherwood Mesa Plaza Shopping Center.  The easiest access point is off Stapley Drive.  Finally, our staff is welcoming, respectful and ready to turn your clutter into cash with any of the above mentioned laptops, and more!
Don't believe what they say about a pawn shop.  If you have a laptop and are ready to turn it into cash, come visit our Mesa location.  Most certainly when you're in Mesa, Tempe, or Chandler,  B & B Pawn and Gold is the place to go.  We've proudly served Mesa and these sister cities for over a decade, and continue to do so to this day!  Visit the best pawn shop Mesa has to offer and learn why we are the Laptop Buyer Mesa depends on!
Not only will we buy your laptops, we can also offer a pawn loan on them.  This is a short term loan with a relatively low interest rate.  So certainly, selling your laptop isn't your only option with us.