Pawn iPhone for Cash at B & B Pawn and Gold in Mesa
We often forget how valuable our phones can be since we seem to get a new one every few months.  But to pawn iPhone and accessories for a cash loan is something that takes only minutes to complete at B & B Pawn and Gold.  Our pawn shop in Mesa is on the SW corner of Main and Stapley.  We're ready to offer you a cash pawn loan for your iPhone!  It's the easiest fastest way to get the fast cash at a pawn shop you can rely on.  Proudly serving the townships of Mesa, Chandler and Tempe we're always working hard to ensure you're getting the cash you need quickly.
Apple Inc. has changed the way technology does business and they rapidly release new versions of their hallmark iPhone.  As a result of this their signature product will forever hold some degree of historical value.  This makes them a safe bet to exchange with us for fast cash.  They also have a high resale value which almost ensures you a higher payout.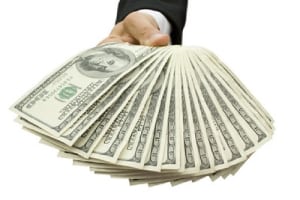 So, What's Required to Pawn an iPhone?
Any iPhone can be pawned with just the charging cord and/or brick.  This allows us to test the iPhone on site to make sure there are no significant impairments.  Next, we want what's called an ESN.  This is a unique number assigned to each phone and keeps track of them.  This is in case it's been reported stolen by a previous owner or if you're still making payments on the phone.  If either is the case, it will be labeled it as "dirty".  And we are unable to provide a pawn loan unless all prior pre-arrangements are settled.
Last relevant issue is the iCloud.  It is necessary to log out of iCloud before you can pawn iPhone.  Why?  Well, because of the iCloud's ability to lock the phone remotely from a computer.  If the phone were to become locked for whatever reason it would become useless once in our possession.  That means the whole purpose of the collateral loan gets defeated and subsequently trust is broken.  If you aren't able to do this before heading into the shop, we're more than happy to assist you in removing it on the spot.
Don't worry logging out — your personal data is always stored by Apple Inc.  You'll be able to log right back in as soon as you get it back to a source for it.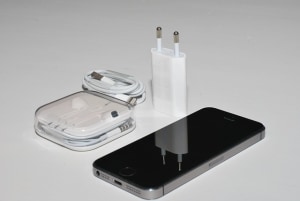 Tips To Get the Most Cash Possible When You Pawn iPhone
If you are choosing to pawn iPhone, more than likely, you are going to want as much cash as possible.  And, at B & B Pawn and Gold, we strive to make the highest offers, and be the ones that turns it into cash in your hands.  Therefore, here are some helpful hints, to ensure you receive the best cash offers.
First, make sure that you have all of the accessories with you that came with the iPhone.  This includes power cord, and adapter for the outlet, ear buds, etc., In addition, if you have the original box that it came with, along with the manual, bring them too.
Take the time to clean up the phone and bring it into the pawn shop in its best possible condition.
It's always best if you are going to pawn iPhone to bring the sales receipt from the time of purchase.  This helps prove ownership of the phone, thereby making it less of a risk for us as a lender.
At B & B Pawn and Gold we are here to help you get the temporary cash you need when you pawn iPhone or other valuables at our pawn shop.  Click on the bottom right of the screen to begin the process via live chat, or just come down and see us!