Sell RC Cars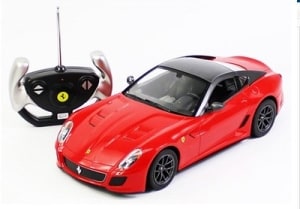 There is something about RC cars that instantly seem to captivate people, no matter what age or gender. There are families that have multiple RC vehicles to race. However, once the children get older and get new interests, these once toy favorites are collecting dust. After all, let these little radio-controlled vehicles put cash back in your pocket when you really need it. So, come into B & B Pawn and Gold to sell RC cars and let us make you the best cash offer possible!
How Do I Sell RC Cars to B & B Pawn and Gold?
It's easy! Come down to B & B Pawn and Gold with your RC cars complete with charger, remote and battery. An associate will be happy to evaluate your RC Drift Revolution, free of charge. The first thing that they do, is test and ensure that everything is in good working order internally. After that, its cosmetic appearance is taken into consideration. Finally, the fair market value is referenced, to ensure you get the best possible cash offer.  If and when the offer is accepted, you will walk out with cash in your wallet.
*Please text us at the number on the bottom left, day or night, if you have any questions.
We Want R/C Boats, Trucks, Helicopters Too!
Luckily, these little remote-controlled pleasures are not just limited to cars. Just about any form of transportation we have, there is a miniature version too. So, bring us your buggies, monster trucks, helicopters, boats and submarines. If you have a RC car of any kind, bring it in for cash!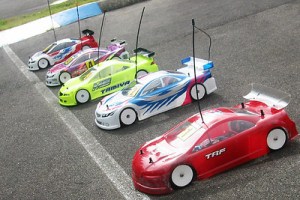 Sell RC Car & Vehicle Brands to Our Store Including:
Make the Cash Pile Bigger and Better
If you want to guarantee the most cash for your sale, here's some helpful hints
Make sure you have the remote, battery and charger with you
The receipt from purchase and/or original packaging or box it came in
Any accessories or additions (with receipt if possible), ex. motor, trailer, repair kits, light kits, etc.
B & B Pawn and Gold and so Much More!
For over a decade, B & B Pawn and Gold has provided the East Valley with the most cash possible! As a result, we also have a vast selection of items for sale. From antiques, jewelry, electronics, power tools and more!