Pawn Golf Clubs / Sets for Cash Now!
B & B Pawn and Gold is ready to loan you cold hard cash when you pawn golf clubs/sets in minutes.  Some golf clubs/sets run into the hundreds if not thousands of dollars whether you're pro or amateur.  This makes them an easy source for cash when it's needed most.  It's a passionate sport which more often than not endures a lifetime of "gear investment".  Pawning these clubs (whether individuals or sets) is a fast process that allows it to turn into cash, while still upholding the option to get it back.  Pawning your golf clubs is quick and easy in Mesa, Tempe, or Chandler at B & B Pawn and Gold.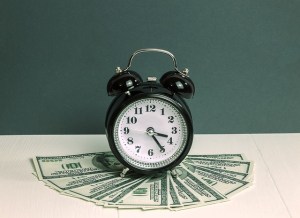 When considering to Pawn Golf Clubs and Sets, Take a Moment to Breathe It All In…
B & B Pawn and Gold has been the leading pawn shop in Mesa for well over a decade.  This makes our cash loan process as quick and easy as possible.  If you've got an entire golf set, or a single golf club (ie., putter or driver) we're happy to make a cash pawn loan on it.  We start the process as soon as you come down to our Mesa Pawn Shop with your clubs.
Embarking on the process is easy at B & B Pawn and Gold.  Just bring us what you have!  One of our associates will inspect the condition, brand, and overall market value.  Being that we're a resale business, we use eBay frequently to compare resale value.  This part is usually quick.  We expertly examine your golf equipment in order to get you the best possible pawn loan available.
It's important to us when you pawn golf clubs/sets to understand and educate our customers, while also protecting our business.  Once we've got a good idea of worth, we'll make you a cash offer.  Finally, if you accept our pawn loan offer, we collect a few signatures and send you on your way with cold, hard cash.  You can rest assured that your golf clubs are safe and secure in our insured storage facility.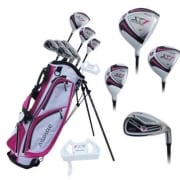 We pay the most cash for any golf equipment while still charging the lowest amount of interest.  We're in the business of helping our Mesa residents get the cash they need and deserve, come visit the best pawn shop in Mesa today.  Here's a quick list of brands that we take when you pawn golf clubs and/or sets:
Repaying the Loan When You Pawn Golf Clubs
According to Arizona law, each of our golf club loans is written out for a term of 90 days.  You're welcome to pick them up at any time throughout the period without paying any extra interest.  Come the end of the term, the interest and principal amount is due.  This is another place where we're happy to be flexible.  We're not in the business of keeping your pawned golf clubs/sets.
We often have a good deal of "stuff" already so it's definitely in your and our best interest to encourage the safe, responsible return of your items.  As long as you pay off the interest accrued over the 90 days, we're more than happy to rewrite the loan for you.  B & B Pawn and Gold is most certainly the pawn shop Mesa trusts for safeguarding your sporting equipment.  In Mesa, Tempe and Chandler, we're the only place worth visiting.